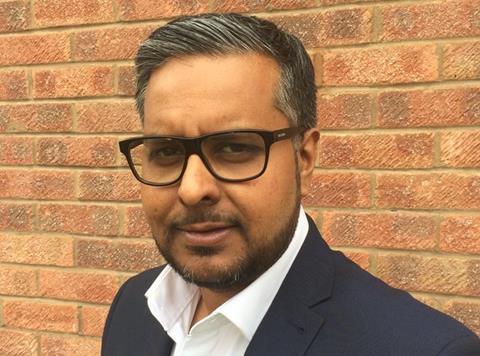 Raj Krishan, format and development director at My Local, has been unveiled as the new sales director for Blakemore Wholesale Distribution.

Krishan, who joined My Local last September as part of the original management team put together by CEO Mike Greene, will take up his new position on 18 July.

Krishan will now return to Blakemore where he began in 1995 in various development roles and worked up to business development controller before leaving to join Landmark Wholesale as senior retail controller in 2004.

In his new role, Krishan will take over from Tony Bromwich, who decided to leave the business in the summer, and continue to build upon Blakemore Wholesale Distribution's reputation as one of the UK's leading delivered wholesalers.

He added: "In many ways I grew up with AF Blakemore and have always held an affection for the business, as I have watched it grow over the past decade or so from afar.

"While this move is certainly a good fit for me culturally, it is also a great opportunity for me to work with a super team and develop this new and exciting part of the Blakemore business," said Krishan.

"I have expanded my knowledge and experience by working in buying groups, retail, wholesale, development roles and start-up retailers and have learnt a great deal through the different businesses, jobs and people that I have been involved with.

"I now want to bring this experience back to AF Blakemore by building stronger partnerships with our existing customer base and by expanding the reach of the business across the variety of channels that we serve and where we deliver great value."

This month My Local appointed KPMG to review options over its future, which include placing the business into administration.

Greene has since declined opportunities to comment on the announcement and appears to have also removed his Twitter account.

Before joining My Local, Krishan was a director at Nisa for almost five years before being axed alongside Simon Webster and Wayne Swallow as part of chief executive Nick Read's sweeping changes to the senior management team.