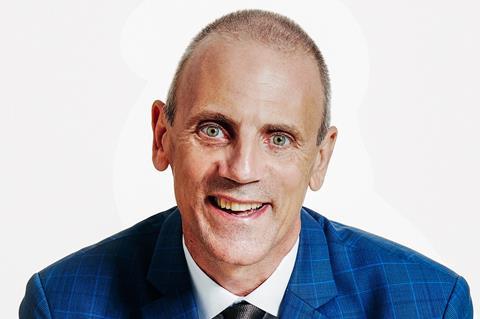 Quorn Foods CEO Kevin Brennan is to step down at the end of the month after 10 years helming the meat alternative giant.
Brennan is leaving Quorn to move on to non-executive roles and devote more time to his passion for music. He will be replaced by Marco Bertacca on 6 January, the MD of Philippines-based Alaska Milk Corporation, a FrieslandCampina company.
Quorn said Italian Bertacca, who is relocating to the UK to take up the new role, had an "outstanding track record of success" with experience in senior leadership roles at Unilever and bakery ingredient companies BakeMark and CSM Bakery Solutions, in addition to FrieslandCampina.
Brennan, who joined Quorn in 2010 after working in senior roles at the Kellogg Company for more than a decade, will stay on at the business in a consulting capacity until the middle of 2020.
Quorn said he had driven "a period of sustained growth" for the business, which reported double-digit global sales growth in recent years and led the way in developing the plant-based food trend.
"Under Brennan's leadership, the brand has step-changed investment in marketing and in research and development to take Quorn from being a niche vegetarian brand to a top 30 food brand in the UK," it added.
"Focus on the USA in recent years has established a strong market presence for Quorn, with a 50% increase in distribution in 2019 alone."
Brennan said his replacement had "a breadth of food industry experience which is highly relevant to Quorn Foods and matches it with the leadership capabilities to take the company on to to the next phase of its journey".
The next five years would be "defining for our business and requires consistent and strong leadership to chart the course that the company will take", he added.
"After 10 years in charge, I feel I have made a significant contribution, but the time is now right for me to move on."
Bertacca described his new role as a "terrific opportunity to steer Quorn Foods during a time of significant growth and change for our industry".