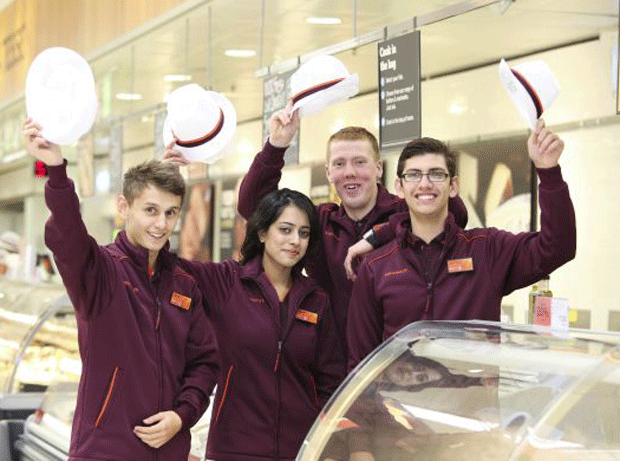 Announcing its highest pay rise for staff in a decade, Sainsbury's has received widespread praise today – and rightly so.
The grocery industry faces "unprecedented turmoil", as Asda CEO Andy Clarke recently put it, and to offer 137,000 staff a 4% rise in the midst of that is no small feat.
It's a move made more impressive still by its timing. Announced as Tesco confirmed this week it is axing its final salary pension scheme, Sainsbury's new rate will be implemented eight months before George Osborne's new controversial National Living Wage (NLW) comes into force.
And unlike Osborne, Sainsbury's will not pay less to staff aged under 25 – an element of the chancellor's NLW that has been widely criticised by fair pay campaigners.
A survey for The Grocer recently revealed 84% of shoppers expected supermarkets to purposefully recruit more under-25s to cut the cost of the NLW; the fact Sainsbury's is rolling out its new rate to all staff is a further fantastic piece of PR for Coupe and his team.
Not to mention that Sainsbury's has the added advantage of laying down the gauntlet for its rivals, some of whom are still likely grappling with the implications of the shock NLW announcement in July's budget.
But if Sainsbury's is the first to go above and beyond the NLW, it surely won't be the last. retailers will have realised that doing the bare minimum on pay won't be enough, and to maintain their point of difference and retain talent they'll need to stretch themselves further – even where they already meet the new statutory requirement.
Iceland CEO Malcolm Walker was the first to realise that in the immediate aftermath of the NLW, announcing the retailer would be scrapping its training rate of £6.50 per hour and upping pay to £7.20 in October, six months ahead of schedule.
Tesco in particular has prided itself on being the pay frontrunner among the major grocers, with an hourly rate of £7.39. Sainsbury's new rate leaves it dangerously close, a fact that will be giving Dave Lewis pause for thought.
Speculation has also long been rife around the discounters. With a leaner, more agile workforce, and a reputation for more generous wage packets up the pay structure, Aldi and Lidl will also be considering how to stay ahead.
However, whether one forward-thinking grocer might take the plunge and move towards the Living Wage of £7.85 per hour remains to be seen.
What is clearer is that campaigners will keep up the pressure. Responding to Sainsbury's announcement this week, Rhys Moore, director of the Living Wage Foundation, said he "very much welcomes the pay rise" announced by Mike Coupe, but added "we would encourage them to go further still and see how they could implement the Living Wage across their workforce".
Proof that – despite the kudos Sainsbury's deservedly got for its 4% rise – Coupe and his fellow supermarket bosses will continue to face tough questions over pay for some time to come.