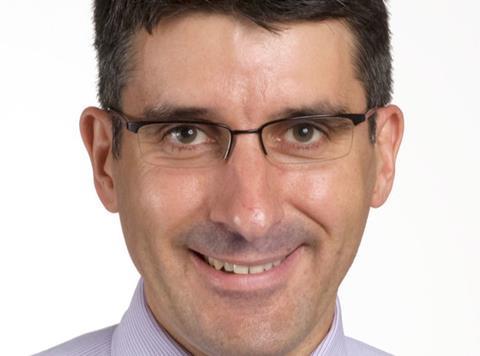 Can one Clarke succeed where another failed?
One thing is for sure, Walmart has turned to one of its most experienced executives to try to breathe new life into the rescue efforts at Asda.
The new CEO, Sean Clarke, who is being parachuted in from 11 July, is currently CEO and president of Walmart China and brings with him 15 years of experience working for Walmart in Canada, Japan and the UK. He started his Walmart career in the UK with Asda in 1996, when he served as commercial finance director.
See also: Asda CEO Andy Clarke to step down in July
"Sean is one of our most experienced global executives, and through his leadership we will build upon the momentum of Project Renewal to reposition Asda in a very competitive market place," said David Cheesewright, president and CEO of Walmart International when announcing the appointment today.
Clive Black, director of research at Shore Capital, said Sean Clarke's appointment was a sign of Walmart taking a firmer grip on the Asda business. "It appears that Walmart is taking a firmer grasp of the situation at Asda, with Andy Clarke leaving soon," he said. "What this means strategically and operationally remains to be seen, and what this also means for Roger Burnley and his expectations and aspirations at Asda also are interesting to note. Asda has to curtail sales losses otherwise over-protected profits will implode."
Ex-Sainsbury's exec Roger Burnley had been touted as a likely success to Andy Clarke but will instead become deputy CEO and chief operating officer at Asda, when he joins the business in October 2016. "I'm also excited about Roger coming back to Asda, as we view him as a top talent and a future CEO," said Cheesewright.
See also: Asda - where did it all go wrong? And what's next?
Clarke is believed to have been chosen partly because of his wide range of experience across different aspects if the Walmart business, with Asda facing challenges in key areas including trading, marketing and property.
Clarke previously led real estate and strategy for Walmart Canada and was a member of the Board for Walmart Canada Bank.
During his time at China he also oversaw operations including merchandise, logistics, marketing, information systems and asset protection.
Walmart said he was a "key contributor" to its previous turnaround in the country.
Now it hopes he can do the same in the UK