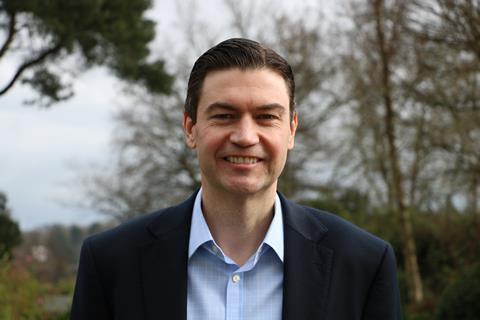 Spar UK has appointed Lee Johnson as operations and strategy director.
Johnson joined the symbol group last month from cosmetic, fragrance and haircare giant Coty, where he spent almost two years as VP for global FP&A and strategic planning.
In his new role at Spar, Johnson will be responsible for finance, governance, IT, supply chain and strategic planning. He will report into MD Louise Hoste.
"The group's growth strategy is very ambitious, and I am very excited to be part of that," said Johnson.
He has spent almost 25 years in a variety of finance and strategic roles including spells with companies such as Lego, British Airways and Microsoft. His fmcg experience includes seven-and-a-half years with SC Johnson, as well as over three years at Sara Lee.
"We are delighted to welcome Lee to the business," said Hoste.
"He has a great breadth of experience in finance, operations and strategy and is a strong addition to our team. He will play a significant role in how we operate and plan in the future.
"The work our wholesale and store teams have done to provide essential products and services to communities' throughout the Covid-19 pandemic has demonstrated the resilience of our symbol group and the vital role we play in the convenience industry.
"We have been focused on providing independent Spar stores with the best support to run successful businesses. Our wholesale and logistics capabilities, combined with a strong financial position, drive us to invest in the best people for the future.
"As a family business, our independence ensures we can focus on being the best convenience partner for retailers by delivering an exceptional service for stores and their own customers."