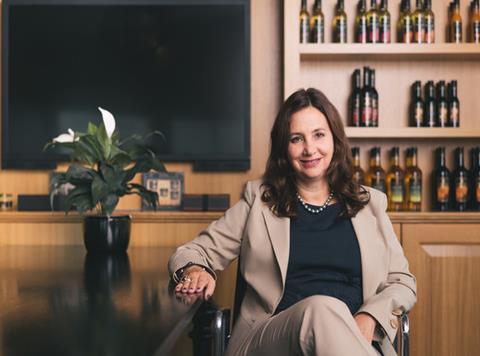 Gina Boswell, the boss of Unilever UK & Ireland, is moving back to the US, replacing Todd Tillemans as president of customer development.

The move, effective 1 April, follows the resignation of Tillemans, who is leaving Unilever next month after 23 years to become president of the Hershey Company, and is understood not to be linked to the short-lived 'Marmitegate' trading dispute with Tesco, which took place under Boswell's 18-month watch last October.

Boswell will be replaced by Sebastian Munden, currently EVP of Unilever's global marketing operations.

Unilever Europe president Jan Zijderveld said: "Gina's appointment allows our largest global market to benefit from her excellent track record.

"We are also very fortunate to be able to appoint Sebastian Munden [as her successor] in this key role and thus ensure continuously strong leadership of our UK & Ireland business. Seb has a tremendous track record across his 27 years in Unilever, having originally joined Lever Brothers, and has worked in a wide variety of roles both in the UK and internationally."

Unilever has also announced a new VP customer development in the UK. After six years on the UK & Ireland leadership team, Jill Ross will become VP global category channel development.

Ross will be succeeded by Marc Woodward, currently MD of Unilever New Zealand, where he led a turnaround of the business. Marc has also previously held senior positions in both UK customer development and on Unilever's global customer team.