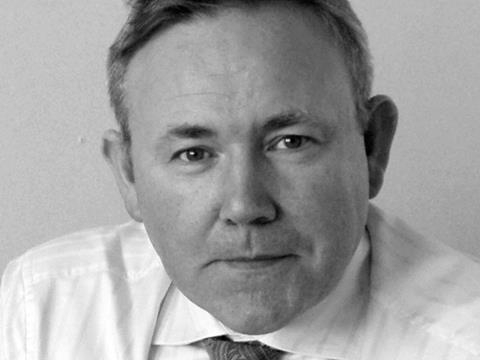 Former Young's boss Wayne Hudson has been named managing director of Birds Eye.
Hudson, who left Young's last summer, is being brought in from January by owner Iglo Group to replace Andy Weston-Webb, who is taking on the newly created role of chief commercial officer.
Weston-Webb's new position will combine the category marketing, R&D and group sales roles. Chief marketing officer Luca Miggiano left the company last month.
Hudson was MD of Young's Seafood's frozen division and left the business in July after the chilled and frozen operations were combined. He has 30 years of experience in the fmcg industry, including 14 years at Kerry Foods, and time at Spillers petfoods and United Biscuits, where he worked for Young's Seafood when it was under UB's ownership.
"I am delighted to be joining Birds Eye and to lead the next phase of development of such an iconic brand," said Hudson. "Consumers continue to be very careful about how much they spend on food and drink but still feel frozen food has a role in their lives. As the number-one brand, with the history it has, Birds Eye has a crucial role to play in exciting our customers and consumers about the category."
Weston-Webb described his new role of CCO as a "fantastic opportunity".
"It's never been more important to have an integrated consumer and customer approach guiding our group strategy, brands and innovation," he said, adding that Iglo's recent acquisition of Findus in Europe made the business "well positioned to leverage this expertise across an even greater scale".
"Sad as I am to be leaving the MD role, it's great to be handing over the reins to a successor who already has a deep knowledge of the frozen category," added Weston-Webb. "I know he will continue to take the Birds Eye brand from strength to strength, supported by a strong management team."
Iglo this week reported an 8.4% drop in sales to €315.5m (£222.8m) in Q3 as it exited markets in Romania, Slovakia and Turkey and was hit by currency exchange rates. Like-for-like sales in the three months to 30 September were down 11.2% as a result of the difficult retail environment in its three largest markets, said owner Nomad Foods. Pro-forma adjusted EBITDA for the quarter fell €10m (13.6%) to €63.6m (£44.9m) as gross margin fell 3.3 percentage points to 32.5%, driven by increased promotional investment.