The latest GFK index showed a "dramatic uptick" in consumer confidence. How confident are you that supermarkets will share in the spoils?
You have to lift above the economy and think about the structural changes in the market. You have a number of big businesses in grocery that are reinventing themselves and that is giving rise to a significant amount of price activity through a number of different vehicles.
From a customer perspective it is only good news that there is so much competition, with strong discounters that are here to stay and part of what has changed the sector. This is alongside the online businesses, which are clearly also having an impact.
The big question is whether inflation starts to come into the market. At this point it is too soon to declare if that will happen in 2015 given the euro, the exchange position and how strongly competitive the market continues to be, with milk prices coming down again for example.
The strength of the competitive position is only going to get more challenging as businesses fight it out for share. All indicators are that the foodservice sector – holidays, pubs, eating out – appear to be in upswing. Those grocers who have a broad portfolio have the best opportunity to tap those new levels of disposable income. If you're a supermarket with electronics, homeware or fashion in your portfolio you have a chance to bring people back; not that they will necessarily spend more on food. Through the recession the consumers tailored their food spend and changed way of buying to support how much money they had so why would they suddenly become more wasteful? They are shopping much more for what they need than they did five years ago.
Your Kantar figures look pretty terrible on the face of it – down 3.5% – what is behind this poor trading?
Our performance is a reflection of a sector where two of the big four retailers are in recovery and are tackling their businesses in different ways. I would look at a much longer trend of performance. Our Kantar numbers are a reflection of how we were performing last year in a market that was very different. I take the view that the way in which we are managing our business is for the long term, not being distracted by four-weekly numbers, although nobody likes to see a number in decline. The benefit for us is we don't have the challenges from a balance sheet perspective that some of our competitors have already had to declare.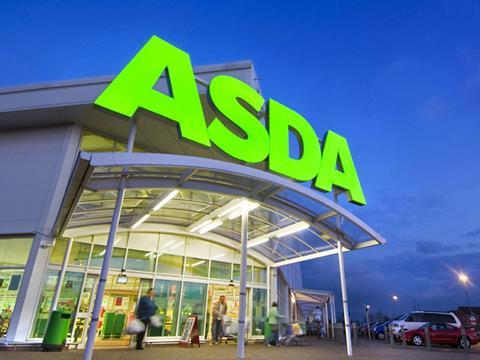 How does Asda compare with its big three rivals in terms of writeoffs and impairments?
Five years ago when I took over from Andy Bond I made a very conscious decision not to chase space at any cost. A lot of real estate was being acquired around the market at what we thought were unrealistic values. The benefit of that is we are not sat in the same position as our rivals. We haven't got a large impairment issue to declare and are in a very strong place as a result. Our writedowns so far have been marginal. We haven't declared its value but it's in double-digit millions [compared with billions for Tesco, Morrisons and Sainsbury's].
Asda has poured £1bn into prices to narrow the gap with Aldi and Lidl. What happens when that investment runs dry? £2bn?
The market has become extremely price competitive, with £1bn figures being thrown around by a lot of people on price investment. The most important thing is, you have to have a plan for how you can afford to deliver it, either through the relationships with your supplier base, through volume or through cost savings. We have a more stable position as we are not facing a rebasing of our operating income that some of our competitors have had to go through.
Operating profits have dropped significantly in the past two years at Tesco, Morrisons and Sainsbury's. Ours is flat year on year. Pricing isn't going to get any softer. Three years ago, I'm sorry to say, our price gap with the discounters was 20% but now that is 10%. But if it was 20% to us then it was 30% for some of our competitors. Now everyone has narrowed that.
What will it take to beat the discounters?
What is becoming obvious to us is the proposition is about more than just price now. You have to have a strong price platform but equally you have to be able to compete on quality and service. A combination of those three is becoming a much greater part of value equation than it was 24 months ago.
And the community agenda is becoming more important, too. How a business or a local store works with their community has a greater loyalty build than it did a year ago so we will see more of that. Price is always going to be the cornerstone and a battle ground; quality and service is catching up fast and community is playing a more important role.
"What customers have been telling us clearly for the last 18 months is that they want simplicity and transparency"

Andy Clarke
Are you taking enough advantage of your single price file across all formats?
It is really hard to communicate that to shoppers – and research tells us that. Customers are sick of the industry talking about price and think it is just more infighting between the supermarkets. I don't think we do get the recognition we could get for the singularity of the file.
Is it fair to say the marketing has lagged behind Aldi and Lidl, which use humour so well?
We've all become a bit samey but I think you'll see a change in the second half. We have a new campaign on the starting blocks at the moment.
What do you make of Waitrose's Pick Your Own Offers initiative?
Everybody picks their own offers, don't they? It is quite confusing but innovation and different ways of thinking are important to try. If it works it's a success and if it doesn't they will try something else.
When Andy Bond launched the Asda Price Guarantee he declared the end of the supermarket price war whereas in reality it opened up a new front. Are you still committed to APG?
I think it could be argued that it was the start of it [the price war]. But it is certainly still part of our proposition. What customers have been telling us clearly for the last 18 months is that they want simplicity and transparency. Complications from other mechanics in the market have demonstrated that. We spend much more time now focused on product and price and the Everyday Low Prices (EDL) strategy.
You have spoken a great deal about the levels of vouchering in the market and vowed not to get involved. Has this "quantitative easing" as you call it eased?
There are fewer gimmicks in the market this year and less vouchering. The market has recognised that our way of trading was simpler and more transparent and was about product and price rather than trying to add gimmicks to supplement their poorer price position.
In 2014, Asda completed its in- store management restructure, with a total of 1,360 redundancies. A year on, is the new structure working?
All the big grocers have now gone through restructuring, and I'm certain there is more to come. But, yes it is working and the new structure is effective. I meet bi-monthly with national Colleague Voice and they share everything warts and all. And it is of huge value to us. There have been changes when they have suggested a different structure in certain departments and we have reviewed it and made those changes, in other areas we have kept it the same.
Is it working? Yes. Have we got a more highly skilled workforce than we did 12 months ago? It is becoming more highly skilled.
When you make the depth of changes we made it will take time to take experience to the same level. It will be interesting viewing the competition and how the changes they have made will affect their business over the next 12 months.
"We have a history of running good shops but the halo has slipped a bit and we're back to realign it"

Andy Clarke
Recent Grocer 33 scores show service and availability have deteriorated badly at Asda. What has gone wrong?
As we have seen, a number of players in this market have invested back into service and hours in shops, and we've made a conscious choice to do the same. We have a history of running good shops but the halo has slipped a bit and we're back to realign it. We have changed the processes in some areas that adversely affected the customer experience and put money back in. In the second half of this year if experience doesn't improve then it is about individual store issues rather than how we're managing it corporately.
A large number of talented Asda senior employees have moved to Walmart in the US recently. Has that had a detrimental effect on the UK business?
We have always been the university of talent for the food & drink industry if you look at the Asda alumni. It is always a bit of a strain when someone highly talented is taken out of the market, but within the corporation there is a strong requirement for a mature business like ours to keep contributing talent. Ideally I would have liked some of it to not go as quickly as it did, but I'm not going to stand in people's way.
What is the succession plan at Asda?
I'm currently searching for a new COO following Judith's [McKenna] departure to Walmart. We're getting close. The fact we're going outside Asda is because a lot of our talent in the UK subsequently moved to Walmart in the US. There were a number of people that if they had stayed for another year could have been in the running for COO. I'll bring somebody in who will have the capability to run the Asda business at some point in their career.
What are your thoughts on the latest Nielsen findings that Aldi has overtaken Asda in terms of average items per basket (£18.9 vs £18.6) for the first time?
I can only assume it is a grocery basket rather than a broad basket. But it is quite interesting that off a limited SKU discounters basket size as accelerated ahead of the big four. It raises questions about the format and the channels which are available across the UK. We would all have an online basket – or indeed our own superstores – significantly ahead of a discounter basket, and not everyone is in that space. The use of space is changing so larger stores will always have a place in the customer shopping mission, but it is just about proportion.
Do you think superstore and hypermarket sales densities will rise again in the UK?
Only if the amount of space those stores occupy changes and is condensed to make it more efficient, say, by cutting an 80,000 sq ft store to a 60,000 sq ft one, for example. If a category is accelerating online then we are reducing square footage in large stores – music is the obvious one, as well as fashion and general merchandising. At the same time we are increasing the amount of space dedicated to fresh foods in the business, which is a reversal on 10 years ago.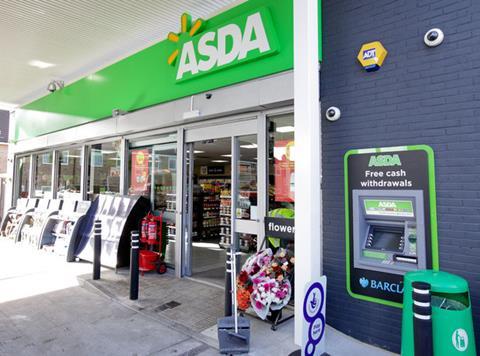 Can concessions help fill some of the excess space?
We all [the big four CEOs] have plans about how we addresses the challenges of formats, channels and space. All big four grocers are faced with the challenge of how you use your space. It isn't a new thing but you have to be very strategic about when looking at concessions is who you bring in and why. The whole purpose of adding anything to a large store is to drive traffic and if it isn't then it is pretty short term. How much space have you got that you don't need? And then figure how which retailers do you want to work with that will enhance the shopping experience in a large store. You have Argos going into Sainsbury's store. We have now got the first Decathlon store opening in Asda. We have a number of trials, such as the McGees butchery business in Northern Ireland and Pets At Home in the North West. We are trying a number of different brands in our stores to review which levers have the most effect. We're looking at both food and non-food.
You have to look in the long-term and decide what proportion of your business is going to come from large stores because there will still be business there as customers will always want large stores and destination shopping. It is all about the frequency and the frequency difference is between large stores and the extreme of click & collect.
We've always said convenience shopping doesn't necessarily mean convenience stores; it means choosing the most convenient way you want to shop. And for many customers the most convenient way to shop is click & collect, and the expansion of locations is only going to continue. Who wins will be decided about who has the best locations.
A report by consultancy Oliver Wyman has said the European grocery sector is set for dramatic consolidation in the next decade. What do you make of the research?
The fact it is saying that in the next ten years the number of fascias across Europe could be halved is quite significant, particularly given what is happening in France with a recovering Carrefour etc with what's happening from a discount point of view. If you look back over the back ten years, we've seen some levels of consolidation but not what the report would suggest which looks like a quantum shift in terms of consolidation. But, of course, what it is is a piece of research not fact. If you look back over the past ten years in the UK there has been consolidation so that would leave you to make the conclusion there will be more in the next ten. There is too much conversation in Britain about four grocers but if you look at the wider set then the Co-op is a huge organisation and is going through a huge amount of structural change. And we forget the fact that only seven years ago Somerfield was swallowed up by the Co-op. And then you have a whole plethora of smaller players. What could be interesting is whether another foreign national comes to the market.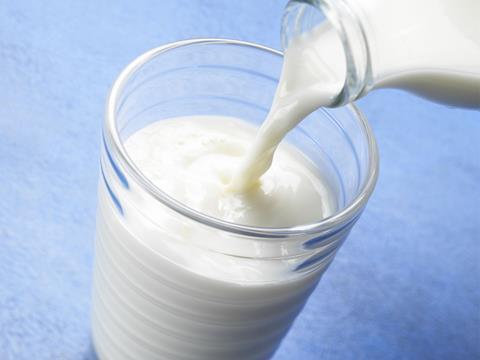 Research from Mintel has shown more than half of consumers would pay more for their milk. Does Asda and its peers not have a responsibility to take a lead on milk prices?
There are still a lot of people on a budget in the UK and milk is a staple part of their shopping basket. We weren't the first to go on milk prices, that was the discount sector, and following their move you could see traffic drift on milk. Being competitive on those kinds of KPIs is very important because customers tell us it is. We manage our level of profitability based on our decision, not what the producer is being paid at the farm gate. We're a value retailer and there are still millions of people in this country who are very careful about what they have in their pockets.
Ireland has insisted the shock new case of BSE discovered is an isolated incident. How much does this worry you?
Agriculture Simon Coveney has to be pretty worried that after ten years of no risk of BSE the first one is identified. But let's hope for the sake of all of us it is an isolated case and doesn't go any wider. The factors that affect the supply chain is something we should all be conscious of.
Since announcing the extension of the food redistribution initiative in December 2014, what progress has Asda made on food waste? Should retailers be forced by legislation, such as in France, to take action?
We've made significant headway on food waste. The big objective was to get zero waste to landfill, and we're at that place now – and have been for some time. We got there because it was the right thing to do rather than because it was imposed on us. We have given a significant number of meals away through FareShare [more than 2.7 million since April 2013] and have a progressive agenda with the organisation. Food waste is top of mind and we have a strong agenda. The big challenge for all of us is how you manage forecasting better. This might mean fewer meals for FareShare, but let's find a different route to supplying charitable donations.
"The big objective was to get zero waste to landfill, and we're at that place now – and have been for some time"

Andy Clarke
What is Asda's commitment to the obesity crisis in the UK?
This is an industry challenge that we all have to face up to. One of the objectives this year of the IGD [Clarke is currently president of the grocery research and training charity] is the health agenda. We've established a separate health division at Asda to spearhead this area. We have a lot of good things happening, which have been pulled under one division but maybe we are not shouting loud enough about the good stuff we're doing in areas such as health and waste.
Why haven't you banned 'guilt lanes'?
Chocolate at the checkout is a live debate. Health secretary Jeremy Hunt would say 'we don't want confectionery on checkouts' but unless the government legislates for it then it's not going to change. But this all comes under the Asda health division and it is something we are reviewing at present.
What is the future for click & collect? What is currently working and what isn't?
Some of the formats are performing better than others: Transport for London is not performing as well as some other sites and we are still making our mind up about it. It is still very much a trial. The lockers concept is at a very early stage, with an automated distribution point opening to customers next week in St Helens in the North West. The forecourts present the biggest opportunities for click & collect. We have 20 at present and have plans for 100 within five years. We're ahead of expectations on all aspects of forecourts. It presents an opportunity to get the Asda brand into the South East where we are currently under-represented. And the primary driver for forecourts is click & collect. When it comes to forecourts, it is a combination of the lowest-priced petrol, the chance to buy a small basket and the convenience of click & collect.
Does the direct sourcing arm IPL work for Asda?
That buying groups have become more important in Europe tells us a business of our scale should be gaining more leverage from the fact we are a global player. We're starting to see it in simple things like all of our Halloween products will be all globally sourced, so we get the advantage of scale. IPL is unlocking the door in a number of areas for other Walmart markets, which we didn't expect to happen because it was primarily ­developed to support the UK.