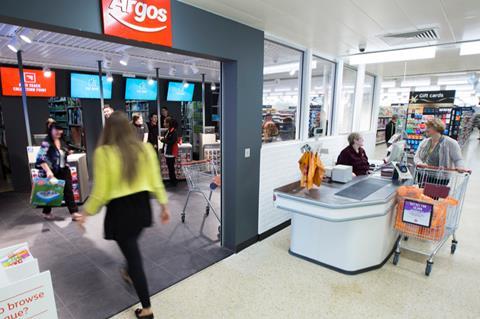 Food and drink companies are facing a growing backlash over the use of so-called 'fire and rehire' tactics.
Union bosses claim firms are forcing staff to sign new contracts that could result in the loss of thousands of pounds because of changes to pension contributions, holiday entitlements and travel allowances.
Sainsbury's-owned Argos is among those in the firing line, with Usdaw claiming more than 700 staff have been given the choice of accepting swinging cuts to pay and conditions or losing their jobs.
Roles said to be affected include payroll, IT, training, planning and management positions.
The union claims the affected workers will be required to pay increased pension contributions, lose four days' holiday a year, receive a lower level of death in service and suffer the loss of car allowance and other benefits, losing £1,600 to £3,600 a year.
Sainsbury's is just the latest to face anger from union bosses over such claims.
In February, Usdaw won an interdict in the Court of Session in Edinburgh, stopping Tesco moving some staff at its Livingston distribution centre on to a new contract. The Union said it would result in them losing between £4,000 and £19,000 per year. Tesco has said it will challenge the court's decision.
Jacobs Douwe Egberts (JDE) also faced industrial action this week and was urged to withdraw contract moves for its Banbury workforce, which the union claims could see staff lose £12,000 a year.
Weetabix was also in the union's firing line this week over 'fire and rehire' claims.
"Fire and rehire tactics, to enforce contractual changes by sacking and then rehiring staff, are legally controversial and morally bankrupt," said Usdaw national officer Dave Gill. "Disgracefully, across the UK, we've seen a growing number of businesses using the uncertainty of job security in the pandemic to manipulate workers into taking worse terms, simply because they are scared of losing their jobs."
A Sainsbury's spokeswoman said: "Sainsbury's came together with Argos almost five years ago and some office colleagues and managers in our distribution teams remain on legacy Argos contracts.
"We want our terms and conditions to be fair, consistent and competitive for everyone. We're speaking to these colleagues about what this means for them and the majority have already signed the new contract."