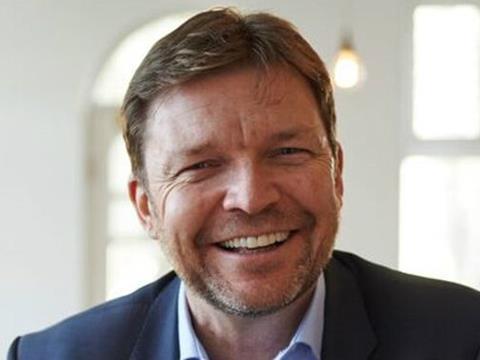 Kids snack brand Bear has shaken up its leadership team, with a new managing director appointed and Giles Brook leaving the business to focus on his role as European CEO at Vita Coco.
Paul Hunter of Lotus Bakeries, which acquired snacking group for £71m in December 2015, has taken charge of Bear and sister brand Urban Fruit to continue UK growth and push expansion overseas.
Founders Hayley Gait-Golding and husband Andrew are still with the business but no longer listed as directors of Bear and Urban Fruit parent Urban Fresh Foods on Companies House. The pair will now focus on innovation and operational roles respectively, a statement from the group confirmed.
Former Innocent Drinks commercial director Giles Brook, who invested in Urban Fresh at an early stage and ran the group with the Gait-Goldings, has stepped back to focus on Vita Coco and his other business interests.
Hunter founded the UK arm of Lotus Bakeries in 2006, growing the business to the fourth largest market for Biscoff biscuits in the group. He has also worked at Atkins Nutritionals, Schwan's and United Biscuits.
His successor at Lotus UK is Mark Staniforth, who has been with the Belgian group since 2012 as sales manager.
"Bear remains a unique proposition within the UK with significant headroom to grow," Hunter said. "We want to make the most of this and also take it to new markets where the consumer mind-set is health focused, but where accessible and exciting solutions aren't yet readily available."
Urban Fresh is now the biggest dried fruit snack manufacturer in the UK, with its market share of 9.9% overtaking Whitworths (7.6%) and Fruit Bowl (4.9%) [IRI 52 w/e 3 December 2016].
Turnover jumped 28% in the year to 31 October 2016, up from £22.5m in the previous 12 months, but accounts have yet to be filed at Companies House.
Exports currently make up a small part of Urban Fresh, with the brands in a handful of countries and plans in place to grow further in Europe and beyond in 2017.
Urban Fresh also moved its London headquarters last year from Farringdon to bigger offices near to the Globe Theatre, which has room to house double the current 42-strong workforce as the company grows.
Hayley Gait-Golding added: "When we set out creating this business sitting in my parents' house all those years ago, we knew that we had a genuine consumer need to meet, and a real passion within us to find a solution. Watching the team and business grow as it has, has exceeded even our own expectations.
"We are so excited about the adventure ahead and delighted to have Paul leading us as we navigate our way through it. With a third of 10-11 year olds currently obese in the UK, there's a lot to do and we hope to be able to support families as they're trying to make changes and do the right thing."