Channel Islands Co-op to make autism 'quiet hour' permanent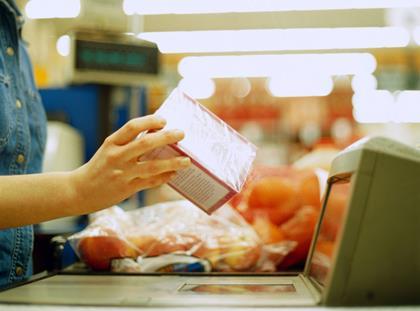 The Channel Islands Co-operative Society is making its 'quiet hour' for shoppers living with autism a permanent weekly fixture.

The decision to make 'quiet hour' permanent comes after a test of the scheme in October at Grand Marché in St Helier and St Peter, on Jersey, and in Grand Marché stores in St Martin and St Sampson, Guernsey.

That was when the mutual decided to take Autism Guernsey and Autism Jersey up on their invitations to consider making the shops friendlier environments for autistic customers.

Customers in the stores reported their shopping experience was much calmer during the dedicated hours.

Starting from Monday (8 January) the stores will dim the lights, turn off music, avoid PA announcements and adjust till bleeps to the lowest setting.

Staff who have undergone autism awareness training will be available to help improve the shopping experience for those on the autism spectrum - an estimated 1,000 on Jersey alone.

"The Co-op is at the heart of our community and part of this involves us being aware and mindful of our customers' diverse needs," said Channel Islands Co-op CEO Colin Macleod.

"If you consider the hustle and bustle of a busy retail store, you can appreciate how this could potentially be overwhelming to some people. Staff have been very receptive to the 'quiet hour' idea and a number of colleagues have volunteered to undertake training so they can provide an extra level of support to customers and members.

The stores had also invested "heavily" to ensure they offered mobility scooters, on-shelf magnifiers and hearing loops.

"In 2017 we also bought specialist trolleys to be used by children with additional needs. This creates a shopping experience that is welcoming for all of our members and customers," added Macleod.

Autism Guernsey services manager Julia Watts said the National Autistic Society believed that one in 10 people were on the autistic spectrum, so being able to shop without distractions made "a huge difference to their calmness levels and confidence".

Other retailers also held 'autism hour' last autumn when more than 600 Sainsbury's, 2,500 Co-ops and selected M&S outlets participated.

This also included Asda with its Happy Little Helpers initiative, a 'quiet hour' at three Morrisons stores, and one at Tesco's Crawley Extra.