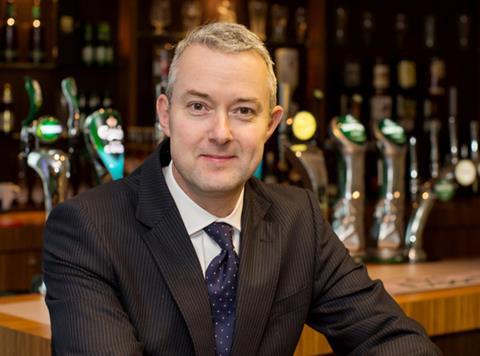 Conviviality has appointed the former UK chief executive of Carlsberg to run the group's trading division, which supplies wine, beer and spirits to the supermarkets.
James Lousada took up the post of MD at Conviviality Trading today, taking charge of the newly enlarged division following the £60m acquisition of wine wholesaler Bibendum PLB in May. The move is the latest in the raft of management appointments at the group following the takeover of Matthew Clark last year
Lousada was in charge of Carlsberg UK from January 2014 to October 2015. It was a turbulent period at the brewer which ended with Carlsberg being delisted by Tesco as part of Project Reset at the supermarket.
During his reign at Carlsberg, he was responsible for the re-launch of the 'Probably' campaign in the UK and represented the brewer as a board member of the British Beer & Pub Association and The Portman Group.
Prior to his spell at Carlsberg, Lousada spent three years as general manager for Europe at Accolade Wines.
Conviviality said his experience at Accolade and Carlsberg meant Lousada had "significant insight" into two of Conviviality's major product categories: wine and beer.
"I am pleased that James has joined the group today to head up Conviviality Trading as he has significant experience in the industry," Conviviality CEO Diana Hunter added.
"This experience, combined with Conviviality's unique insights into the UK consumer's drinking habits both in and out of the home, will assist James and his team to tailor ranges and assortments to meet the needs of the multiples and their customers."
Conviviality gained access to the supermarket wine market last month when it acquired Bibendum. PLB, the off-trade arm of the Bibendum group, PLB, counts the big four as customers, as well as the likes of M&S, Waitrose, The Co-op and Majestic Wine.
Conviviality Trading also supplies beers and spirits to the multiples through Instil – also part of Bibendum – and Catalyst, which is part of Matthew Clark.
Lousada is the latest appointment to the Conviviality management team following former Booker executive Mark Aylwin taking charge of Matthew Clark in January and former Argos chief operating officer David Robinson joining to run the retail division in March.