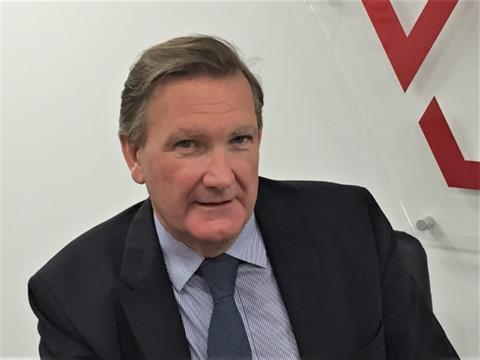 Logistics industry veteran David Frankish is poised to become chairman of the Covent Garden Market Authority, as Pam Alexander steps down after six years.
During her two terms at the helm, Alexander led a £200m redevelopment of New Covent Garden Market in addition to the opening of a new flower market and food exchange.
She also oversaw a host of community initiatives, including the construction of new football pitches over the site's recycling centre and breaking ground on a new fruit & veg market, which is set to form the centre of a new food quarter in Nine Elms, London. Alexander will continue to chair the cultural steering group for the Vauxhall, Nine Elms and Battersea regeneration programme.
"I am sad but excited to hand on the redevelopment of the iconic New Covent Garden Market to David Frankish," said Alexander.
"I feel sure that his unparalleled experience in food industry logistics, business development and customer service will contribute renewed vigour and confidence to the whole team. There is hard work ahead over the coming years and I look forward to the opening of a refreshed 21st-century market and a new food quarter for London."
Frankish is set to step into his new role from 1 February. As chairman of the CGMA, he was appointed by environment secretary Michael Gove and will lead the statutory corporation, which reports to Defra.
The appointment was welcomed by CGMA CEO Daniel Tomkinson and parliamentary under secretary of state for food and animal welfare, David Rutley.
Frankish stepped down as CEO of chilled logistics operator NFT in 2017 after 22 years, but remains on the board as vice chairman. In total, he worked at NFT for more than 30 years, becoming CEO in 1995 and increasing its turnover from £52m to £220m.
"While I'm sure the combination of a dynamic operational environment and an exciting redevelopment project carries with it the potential to be challenging, I feel I have the right experience and skillset to build on the robust progress made under the guidance of the outgoing chairman, Pam Alexander," said Frankish. "I very much look forward to meeting my new colleagues and stakeholders, and working with them to help deliver on all our strategic commitments."