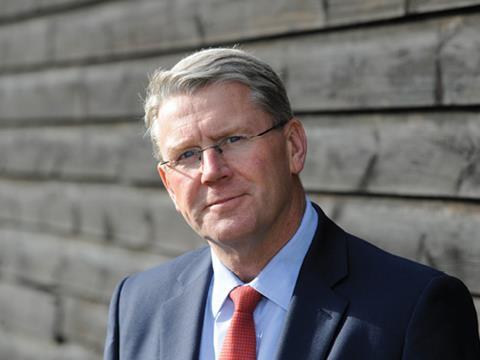 Peter Kendall, the former president of the National Farmers' Union, has become the new chair of the Agriculture and Horticulture Development Board.
Kendall will hold his new post for a three-year term, taking over from current chair John Godfrey. He will be paid £50,000 a year for two days a week.
Kendall's appointment – through Defra, with approval from ministers in Scotland, Wales and Northern Ireland – was announced today.
Kendall was NFU president between February 2006 and February 2014. Defra minister George Eustice said he would bring considerable food and farming experience to his new role, "so is well placed to take AHDB forward".
AHDB CEO Tom Taylor said, as a levy board, the AHDB had a unique role to play in British agriculture, adding: "having someone with Peter's stature, knowledge and passion for the industry will only help strengthen the role that AHDB plays and take the organisation forward, enabling us to address levy payer needs in the years to come."
Kendall said: "I have for a long time expressed great optimism in the future of British agriculture and I believe AHDB must be central to providing farmers and growers with the tools required to deliver growth over the coming years. John Godfrey and his team have worked hard to drive synergies and reduce administrative costs to levy payers.
"It is essential that this work continues and a clear vision is communicated to levy payers to earn their support and backing for the important work that will be required to 'grow British agriculture' over the coming years."
Separately, Kendall was last week voted president of the World Farmers' Organisation.