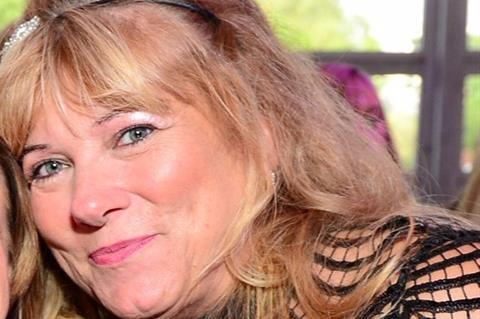 A former GroceryAid branch treasurer has been sentenced to five years in prison after stealing £844,619 from the charity.
Amanda Bishop, a volunteer at the charity's Thames Valley branch, was found guilty of one count of fraud and seven counts of theft at Reading Crown Court in April. At a sentencing hearing today (8 May), Judge Kirsty Real said Bishop had acted for her own personal gain, not just to make ends meet, and noted that her actions had deeply saddened and affected colleagues and staff at the charity.
The fraud was discovered in May last year after new auditors were appointed. GroceryAid launched an investigation and notified the Charity Commission, with forensic accountants confirming the fraud in September. The investigation concluded Bishop had been systematically stealing money for at least six years and the case was passed on to the Crown Prosecution Service.
GroceryAid CEO Steve Barnes said he was relieved justice had been done and that this "distressing" chapter was now over.
"We are relieved that the effort we have put into our forensic investigation has delivered a just result.
"GroceryAid and the charity's committed volunteers and supporters were heartbroken to have been the victims of Amanda Bishop's criminal abuse of trust.
Holding a "trusted position as treasurer in one of our volunteer branches", Bishop engaged in "a sophisticated and calculated deception to steal money from the charity," said Barnes.
"And what made her behaviour even more disappointing was that once the game was up, Amanda didn't even have the grace to help us, presenting falsified accounts, and pretending to be ill, forcing us to spend even more money on our investigations."
In a victim statement, GroceryAid added it had been unable to determine how the money had been spent and said it had been forced to dip into its reserves to support its beneficiaries.
"Despite her fraud and theft, no beneficiary has been disadvantaged and all eligible colleagues in need of our support will continued to receive it."
But Barnes stressed GroceryAid was in a strong financial position that would enable the charity to deliver for more beneficiaries in the future amid growing demand for support.
"Despite her fraud and theft, no beneficiary has been disadvantaged and all eligible colleagues in need of our support will continued to receive it."
"We are pleased that support for GroceryAid remains incredibly strong in our industry as it continues to unite behind our work to help grocery people in need," he added, noting that events revenue was up 12% in the year to 31 March 2018 and 28% in 2019. What's more, future bookings were strong, he said, with the Sporting Luncheon in November and Barcode summer event already sold out.
Barnes also revealed that two anonymous donations had been given to the charity to make up the £850,000 deficit in its accounts. "It's a great vote of confidence in the charity," said Barnes.
And he stressed that while the processes and procedures GroceryAid was using prior to the fraud were "in line with what other charities were doing", and endorsed by the Charity Commission, it had "taken extra anti-fraud measures, strengthened its financial function and taken lots of advice with various sources", as a result of which "I can categorically confirm the fraud could never happen again".
GroceryAid currently has 248 volunteers on its books. It employs 21 staff at its HQ in Sandhurst, as well as six part-time welfare officers co-ordinating the activities of 61 welfare assessors.