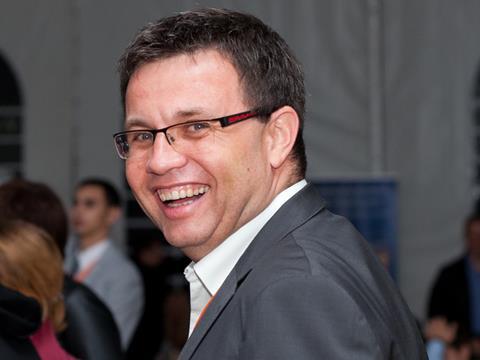 GSK Consumer Healthcare has named Slawomir Szymankiewicz as sales director for its Great Britain and Ireland business.
Szymankiewicz will lead sales across all retailers and channels for brands such as Sensodyne, Aquafresh, Beechams, Panadol, NiQuitin and Maxinutrition.
He originally joined GSK in 1994, holding a number of sales and marketing roles in Poland before becoming country manager for Ukraine in 2007.
He left GSK in 2009 for Danone Medical Nutrition where he was general manager for Poland, Baltic States and Ukraine, but rejoined GSK in 2011 as general manager for Russia.
Szymankiewicz replaces Jon Workman, who has been appointed general manager for GSK Consumer Healthcare Indochina, based in Vietnam.
"Slawomir has broad commercial experience and an exceptional track record, which we believe will be invaluable as we accelerate our continuing success and look to sustain our long-term growth in Great Britain and Ireland," said Carlton Lawson, general manager for GSK Consumer Healthcare Great Britain and Ireland.