Whether it's feeding the NHS, giving to food banks or supporting their stockists, here's how brands are being charitable during the pandemic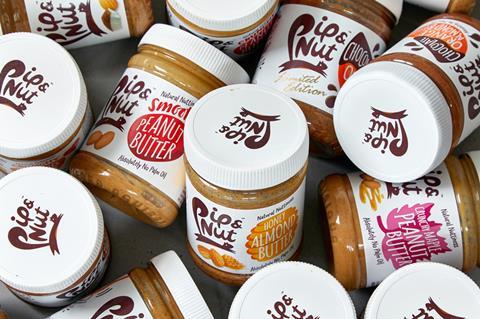 Pip & Nut
Nut butter maker Pip & Nut is giving its online customers a way to support food banks as they are put "under more pressure than ever before". After delivering 500 jars to Hackney Food Bank last month, the brand decided the donation was "not enough", and introduced its 'one from you, one from us' initiative. This allows customers to buy an extra jar of peanut butter for a food bank while shopping on the Pip & Nut website. Each jar donated will then be matched by the brand.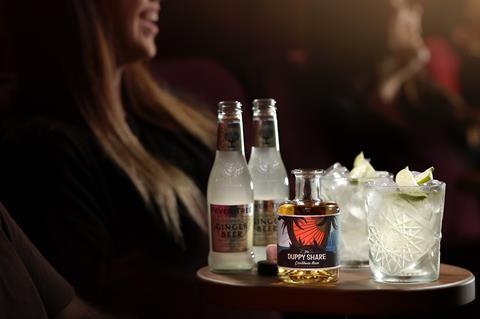 Duppy Share
After the UK's pubs, clubs and bars were closed by the lockdown, The Duppy Share saw a way to bring the cocktail experience to customers' homes, while supporting its stockists in the process. It introduced Home Rum, a two-person cocktail kit containing a bottle of Caribbean rum, two Fever-Tree ginger beers and a pair of branded tin cups (rsp: £20). All proceeds from the sale of the kits are going to Hospitality Action. The brand is also giving selected hospitality workers 40% off bottles of its Aged and Spiced rum online.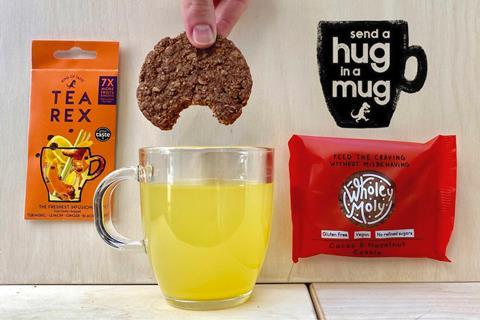 Tea Rex and Wholey Moly
"A warming cuppa and a cookie is one of the most comforting gifts you can give." So says Tea Rex founder Andrew Walker, who has teamed up with friend and Wholey Moly founder Meenesh Misty to create 'hug in a mug' care packages. The parcels, which contain a Tea Rex fresh infusion and a giant cookie from Wholey Moly, allow customers to "send a positive message to someone who needs a pick-me-up" during lockdown. As well as spreading positivity, the packages are helping to feed those in need, as £1 from the sale of each £3 package will go to food bank charity The Trussell Trust.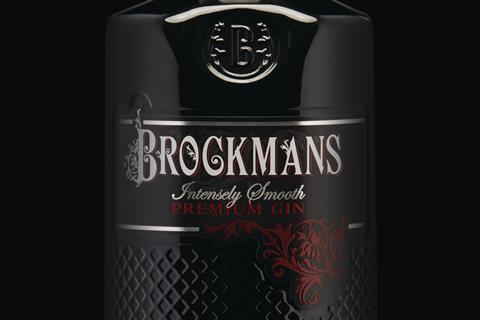 Brockmans Gin
Premium gin brand Brockmans is supporting Britain's frontline healthcare workers with its Rewards for Wards scheme. Until the end of April or until stocks last, Brockmans will be donating money to Meals for the NHS, a not-for-profit organisation working with restaurants to provide hot, healthy meals to NHS staff. The brand has temporarily lowered the price of two of its products and waived the fee on its 48-hour delivery. For every bottle in a gift tube purchased (rsp: £28, down from £36) Brockmans will give £6 to Meals for the NHS, while each sale of a Brockmans bottle and glass gift box (rsp: £28, down from £40) will see £10 donated to the charity.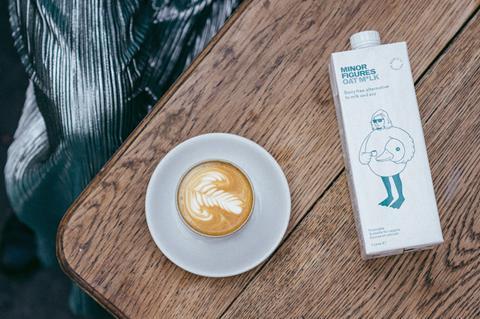 Minor Figures
Minor Figures is helping out its friends in the café industry with a couple of charitable measures. For every sale of oat milk, coffee or CBD made on its web shop during the pandemic, the brand will donate 5% of the profit to a coffee shop of the customer's choice. It has also introduced Freedays, an initiative that will come into force at Minor Figures stockists when they reopen. Whenever customers order a coffee with oat milk, Minor Figures will pay for it, making it free to the customer and café. The brand hopes this will help businesses "get back to their feet" after lockdown.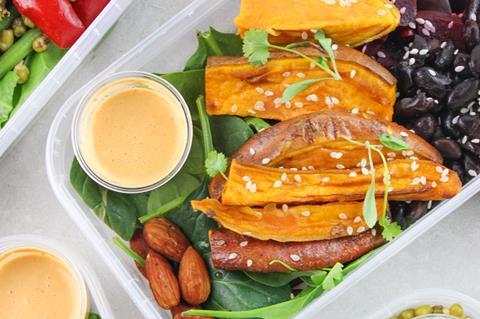 Pollen + Grace
London-based Pollen + Grace, which makes healthy vegan snacks, salads and breakfast items, is providing nutritious food to NHS staff and people in need during the pandemic. The company has been delivering meals to hospitals across the capital and has also partnered with The Felix Project, which is donating any surplus food to local charities and schools.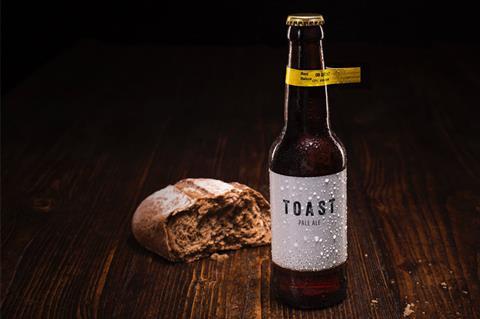 Toast Ale
Toast Ale, which brews beer from surplus bread, is working with its long-time charity partner Feedback to provide meals made from food that would otherwise be wasted. The Meal Deal initiative means every beer sold on the Toast website during the crisis will fund one meal for someone in need. As well as distributing the meals via Feedback, Toast will donate funds to community feeding projects across the country, starting with the Alchemic Kitchen in Liverpool. The company's online sales were backdated to 1 March and funded 5,724 meals in that month alone.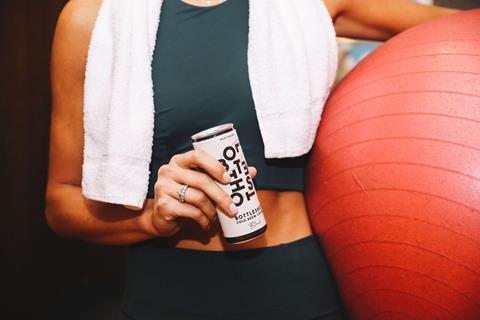 Bottleshot
Annie Mitchell, CEO of Bottleshot cold brew coffee, has been using her commute to support a domestic abuse campaign close to her heart. Since the pandemic hit, US-born Mitchell has been running the eight miles to and from her London distribution centre to fulfil online orders. This inspired her to take part in the One Love Foundation's Yards for Yeardley campaign, set up by the family of Yeardley Love, a college friend of Mitchell's who lost her life to domestic violence. Participants pledge the number of yards they have run, walked or cycled to "create awareness and provide support for those at risk", which the brand says is "especially important" during lockdown. The campaign began on 3 April and Mitchell aims to complete 200 miles by the time it ends on 3 May. The campaign has so far raised £94,503, which will go towards healthy relationship education for young people across America.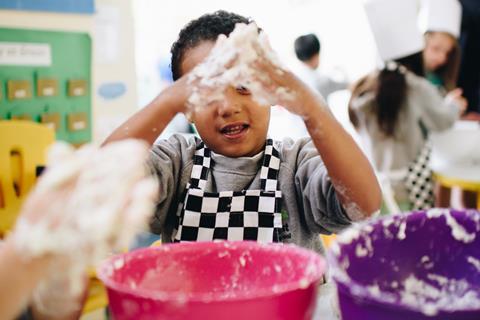 Belazu
Fine food supplier Belazu is teaming up with Chefs in Schools to support children going hungry during lockdown. The charity usually provides children with food education by placing professional, restaurant-trained chefs in primary schools. But during lockdown, it has created an emergency fund to provide meals to families in need – the number of which has doubled during the crisis. The Belazu Foundation is raising funds by hosting a virtual vegetarian banquet at 6pm on Friday 29 May. The live cookalong will feature top chefs such as Yottam Ottolenghi, Wahaca's Thomasina Miers and James Elliott from Pizza Pilgrims. Tickets cost £90 and will provide ingredients for a cocktail, a four-course dinner for two and an evening of entertainment. Every ticket sold will provide 60 nutritious meals for vulnerable families.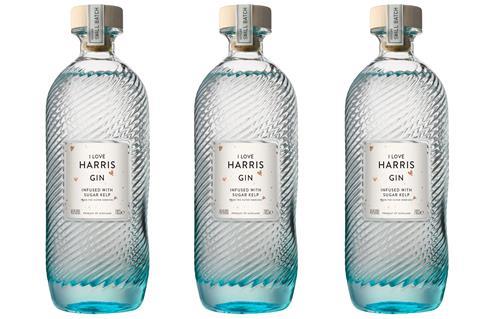 Isle of Harris
Based in the Outer Hebrides, craft distiller Isle of Harris is encouraging customers to spread some love during the pandemic – while raising money in the process. For each bottle of the brand's I Love Harris gin sold online (rsp: £45), 10% of the proceeds will go to NHS Charities Together. Blue Light Card holders will also get free delivery on all online orders. Harris Distillery says the bottle, which features a label flecked with copper hearts, is "the perfect way to share love at this time".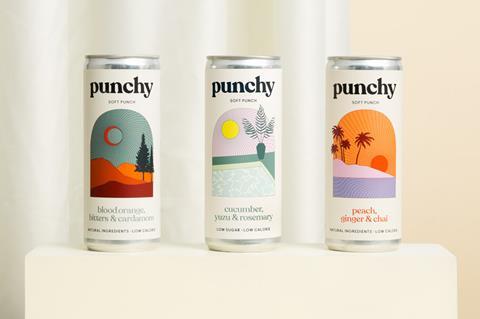 Punchy Drinks
Inspired by the Run Five Donate Five campaign, canned cocktail brand Punchy Drinks has taken to Virgin Money Giving to start its own coronavirus fundraiser. Launched in collaboration with fellow drinks brands including The Duppy Share, Brighton Gin and Caleno, Missing My Local aims to raise £5,000 for Hospitality Action. The brand hopes to "kick-start a viral movement", whereby social media users post a picture of themselves enjoying a drink or meal inspired by their favourite pub or restaurant. They are then encouraged to nominate five friends and donate £5 to the cause. Punchy says its goal is to shout out "hugely missed" local businesses and remind them "that we will be returning to their business, in force, at the end of this", as well as supporting them through the hospitality charity.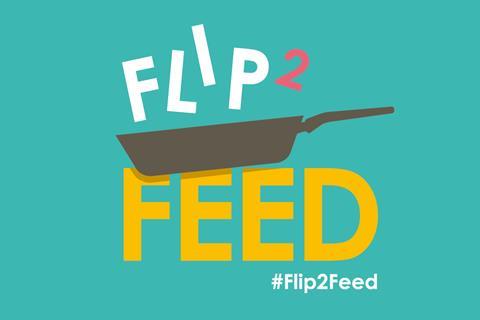 Rude Health
According to Rude Health, 37% of children eligible for Free Schools Meals so far haven't received any food or support during the pandemic, despite promises of food vouchers and parcel provisions from the government. The brand is looking to change this by partnering with Chefs in Schools, a charity working to feed vulnerable children during lockdown. The organisations are raising funds through their #Flip2Feed challenge, whereby participants film themselves flipping a pancake, donate £5 to the charity and nominate five friends to do the same. The campaign has so far raised more than £12,500, which equates to 10,000 meals.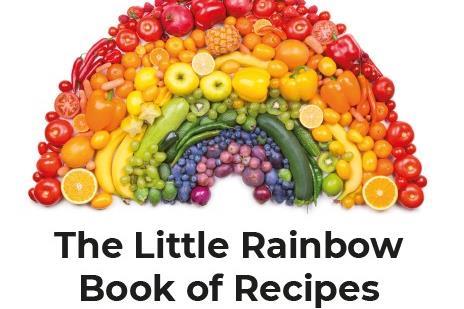 Visionary Food Solutions
Wales-based Visionary Food Solutions, which provides commercial support and business development services to fmcg brands, is raising funds for the NHS by selling its own recipe book. The Little Rainbow Book of Recipes features 71 recipes to represent 71 years of the NHS. It includes contributions from brand founders and industry figures that have worked with VFS, such as Clean Liquor founder and Made in Chelsea star Spencer Matthews, Camilla Ainsworth, who founded Mylk Plus after appearing on The Apprentice, Veganuary's Toni Vernelli and Jason Gibb of Bread & Jam festival. The book is on sale at the company's website, with 100% of the profits going to NHS Charities Together.