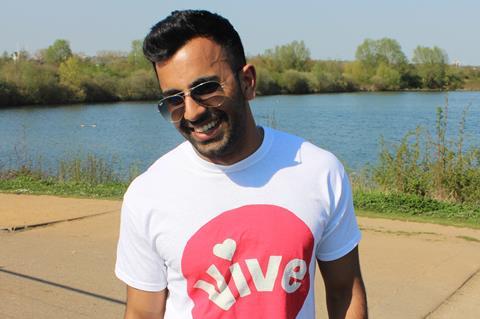 What was your first-ever job? Aged 14 I worked holding an advertising board for a clothes shop. Sounds easy, but try doing it for eight hours on a cold day in Scotland.

What's been your worst job interview? In an interview for Uber I let it slip that my biggest weakness is that I'm dreadfully disorganised. Surprisingly, I didn't get offered the role.

What was the first music single you bought? It was an album by Eminem - The Eminem Show.

How do you describe your job to your mates? Making Nature Taste Naughty (that's trademarked!) by manufacturing and selling the tastiest, most indulgent snack bars on the market.

What's the most rewarding part of your job? Seeing our bars on store shelves, nationwide.

What's the least rewarding part? Machines breaking down in production!

What's your motto in life? Risk and reward.

What's your nickname? Ish.

If you were allowed one dream perk what would it be? A corporate box at Anfield to watch the mighty Liverpool FC.

What's your favourite movie? Get Out - I love the unpredictability of the storyline.

What's been the most embarrassing moment in your life? Last weekend I walked into the glass doors at the V&A museum when I was visiting my hometown, Dundee. Very embarrassed, I tried to style it out by casually walking away as if I hadn't just almost broken my nose even though I could hear the laughter from behind.

Any phobias? Blood - I was actually going to study dentistry until I almost fainted on my work experience.

If you could pick a celebrity to join your staff who would it be? Mary Berry - so we can utilise her baking skills for NPD and she can also shamelessly plug us on the Great British Bake Off.

If you could change one thing in the grocery industry what would it be? That a packet of blueberries costs more than a multipack of Mars Bars.

What luxury would you have on your desert island? My electric toothbrush, I really can't live without it.

What animal best reflects your personality? A wolf - I really trust my instincts when it comes to decision making, often too much.