Jeff Bezos, Amazon's CEO, has announced he is to step down from his role at the e-commerce behemoth in the second half of this year.
Having founded the business close to three decades ago, he will transition to executive chair of the Amazon board to focus on "new products and early initiatives". He leaves the CEO role having grown the business to one of the biggest and most succesful in the world.
"How did that happen?" he wrote to Amazon employees today. "Invention. Invention is the root of our success. We've done crazy things together, and then made them normal. We pioneered customer reviews, 1-Click, personalized recommendations, Prime's insanely-fast shipping, Just Walk Out shopping, the Climate Pledge, Kindle, Alexa, marketplace, infrastructure cloud computing, Career Choice, and much more. If you get it right, a few years after a surprising invention, the new thing has become normal. People yawn. And that yawn is the greatest compliment an inventor can receive."
Among those inventions are ideas that have had a huge impact on UK grocery.
Amazon Prime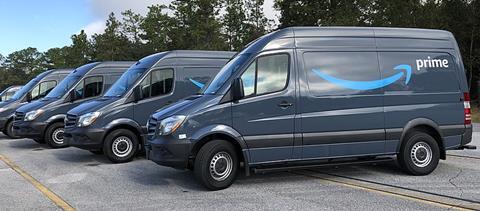 Amazon's membership scheme launched in 2005 offering free two-day shipping for an annual fee of $79, coming to the UK two years later. It is one of the most popular subscriptions among Brits, with 15 million members in the UK [Mintel]. That's a scratch on the more than 150 million subscribers spread across 19 countries worldwide that Amazon reported in January last year.
The UK service got even more comprehensive in August, when free Amazon Fresh grocery deliveries were added to the package.
Supermarkets have responded. In November 2019, Tesco launched its Clubcard Plus subscription service offering benefits such as 10% off two big food shops and discounts on selected brands for £7.99 a month (the same price as a Prime subscription). Several food-to-go chains are also establishing membership schemes of their own.
Amazon Go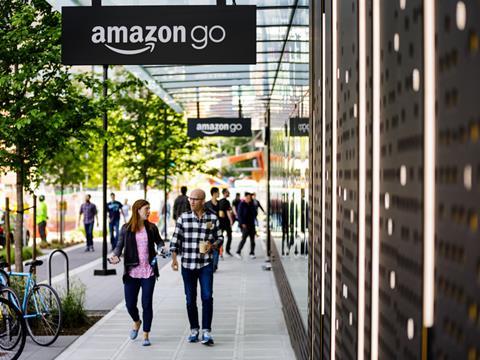 Amazon Go's first store opened at its HQ in 2016, initially only to employees before a public launch in 2018 (reportedly delayed due to issues around tracking multiple shoppers and dealing with people picking up items and putting them down on a different shelf).
The 'Just Walk Out Shopping Experience', which Amazon says is enabled by the "same types of technologies used in self-driving cars" allows shoppers to scan their phone on arrival, fill their bags, then walk out. A receipt arrives "a little later". The tagline for the autonomous stores, which offer a small range of groceries and meal kits, reads 'No lines, no checkout. No, seriously'.
And it's coming to the UK soon. Amazon Go's first UK store will be on the site of a former discount bookseller, The Grocer revealed in March last year. The site, at 66-74 Notting Hill Gate, adjacent to the tube station, was once home to a branch of discount book chain The Book Warehouse.
In response, Tesco announced in October 2019 it had made an equity investment in startup Trigo which develops a rival technology. A concept store is being trialled within its Welwyn Garden City headquarters.
The marketplace model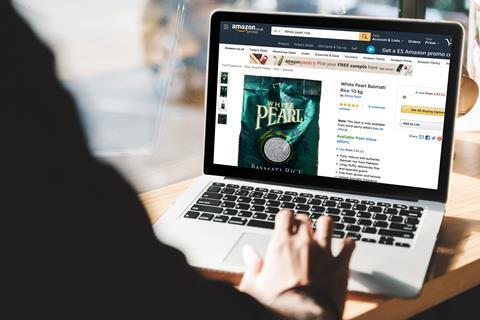 When shoppers are looking to purchase something online, the first instinct for most is to look on an online marketplace, and more often than not, it's Amazon. A 2020 consumer survey by Molzi found 59% of shoppers head straight for Amazon when beginning a product search.
In a bid to become shoppers' first port of call online, the world's leading supermarkets are now launching or reviving their own marketplace strategies; among them Walmart, Kroger, Auchan, Carrefour, Ahold Delhaize – and soon, Iceland partner The Range.
Amazon Fresh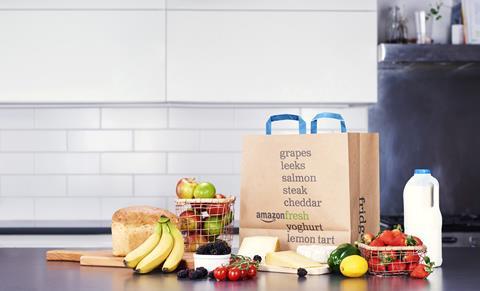 Amazon launched its much-anticipated grocery delivery service in the UK in 2016, which promised to shake up the sector.
So far it hasn't quite, securing just 3% of the UK online grocery market according to Mintel. The announcement that Fresh grocery delivery would become free to Prime members, with order fulfilment available within the hour in select areas, hasn't done much to shift that.
However, the service is expanding. Last year Amazon Fresh arrived in Portsmouth, Southampton, Sheffield, Doncaster, Glasgow, Paisley, Liverpool, Leeds, Warrington, Birmingham, Coventry, Newcastle, Sunderland and Durham. And the free delivery perk for Prime members is available in Greater London and parts of the South East, Liverpool, Leeds, Sheffield, Glasgow, Newcastle, Portsmouth, Southampton and Birmingham.
The rollout is "progressing well" a spokesman told The Grocer. But there is a long way to go.
Amazon not so fresh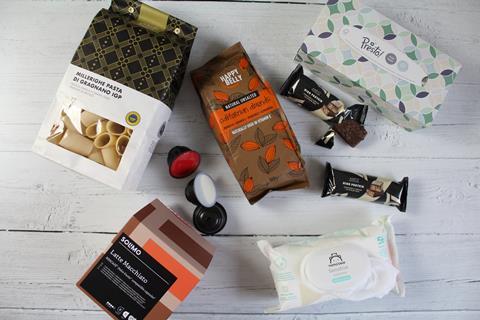 While its fledging Fresh business is making ripples rather than waves in the UK, Amazon.com is exerting greater dominance across several other fmcg categories.
Sales of alcohol on Amazon.com more than doubled in 2020, with further growth predicted thanks to the e-commerce giant's aggressive pricing strategy. Analysis of alcohol sales data between July and October by Profitero showed a 121% increase compared with the same period last year. It is attacking the mults in other categories on price too, including beauty products, health and personal care.
In Amazon's SEC filing today, UK sales increased by 51% in 2020 to £19.4bn.