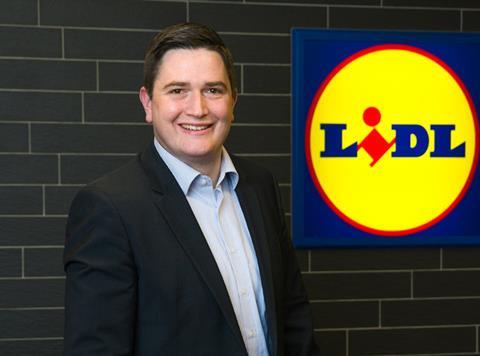 Lidl has announced a further shake-up of its UK board with the appointment of three new directors.

Former Virgin Atlantic vice-president of people Nan Gibson has joined the board as HR director in the only appointment from an external company. Gibson has worked in the airline industry since 1983, having started off as a translator and interpreter of German. In her LinkedIn profile, Gibson describes herself as an experienced director who is "used to leading remote and multi-cultural teams in a fast-paced, ever-changing industry".

The other two appointments are of Lidl Germany's Tim Ulbrich and UK regional director for Northfleet warehouse Robert Ryan, who will both become operations board directors. They will join current operations board director Martin Bailie in a team of three, which will split responsibility for store operations and logistics.

The appointments come hot on the heels of Ronny Gottschlich's shock departure from his post as Lidl UK CEO. Gottschlich was replaced immediately by former board director for Lidl Austria Christian Härtnagel earlier this month.

The sudden nature of the departure prompted widespread speculation as to why he had gone. One source told The Grocer it involved a personality clash with his new boss, Daniel Marasch. According to the source, Marasch introduced a stricter culture that went against Gottschlich's widely praised leadership style, which saw the UK business take the lead in terms of marketing.

Lidl declined to comment on the reasons for the change of leadership, insisting only that the arrangement was "amicable".

New UK CEO Härtnagel has been with Lidl since 2003 and held a variety of roles during that time, including regional director at Lidl Ireland.

In a statement to the press, Lidl said Härtnagel would seek to move the business forward and "secure its ongoing market growth, including the continuation of Lidl GB's ambitious investment plans, which will see store numbers potentially more than double to 1,500 in the long term".