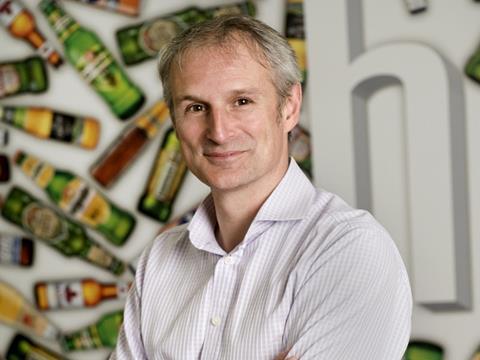 Molson Coors UK and Ireland MD Simon Cox will take over as the company's Europe CEO from next January.
A master brewer by training, Cox entered the industry in 1989 and previously held senior leadership positions at Carlsberg. He joined Carling owner Molson Coors in 2005 as director of supply chain strategy and has led the UK and Ireland business since 2012.
"I am extremely proud to be selected to lead Molson Coors Europe," he said. "This is an exciting business that has been growing on the strength of great brands and brilliant execution in the marketplace since the acquisition of the Central European operation." The company merged its UK and Ireland business with its Central European division in October 2012 after acquiring Staropramen producer StarBev earlier that year.
Cox will succeed Mark Hunter, who is moving up to replace Molson Coors' current president and CEO Peter Swinburn.
Hunter commented: "Simon Cox brings exceptional operations expertise and strong, proven business leadership skills to the chief executive position. Under his leadership, the UK business has seen consistent strong performance improvement over the past two years, and his extensive international experience makes him especially well suited for this pan-European role."
The company, whose brands include Coors Light, Staropramen and Blue Moon, is yet to announce who will succeed Cox.