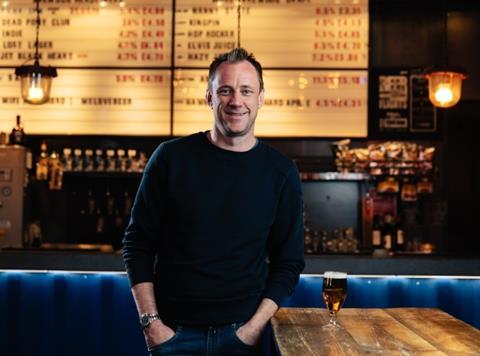 BrewDog has enlisted former Red Bull UK managing director Andy Shaw as its new CEO for beer.
The role will see Shaw, who spent 14 years at the energy giant in numerous global roles, "provide additional senior strategic leadership as BrewDog enters a period of growth domestically and international", said the brewer.
He will be responsible for BrewDog's global sales and marketing operations.
BrewDog co-founder James Watt said Shaw's "impressive track record for championing a strategic, global vision is what makes him such an exciting addition to the BrewDog crew".
"His experience in working in a vibrant, bold, business famed for pushing the envelope is exactly what we need as we enter hyperdrive on our global vision."
Shaw added: "BrewDog's feats over the last decade are a direct result of a culture of innovation and fearlessness. When many in the industry doubted and scoffed, James and Martin [Dickie, co-founder] remained clear-eyed and determined to change the world of beer for the better.
"I've been impressed by them for the last 10 years and I simply could not pass up the opportunity to join such a dynamic team in the next phase of growth."
The news makes Shaw the latest in a string of fmcg heavy hitters to migrate to the craft beer behemoth over past months.
Last year saw David Gates, formerly Diageo's head of futures, take the reins of BrewDog's growing spirits wing. In May 2018, it hired Jason Marshall, formerly VP finance for supply chain at Coca-Cola European Partners, as CFO.