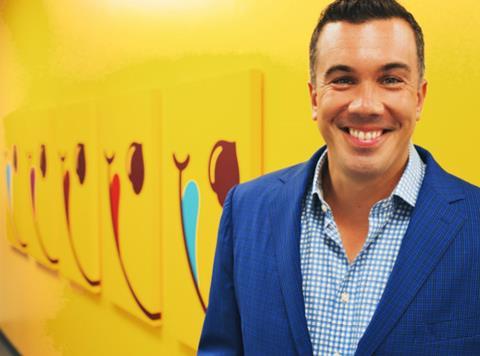 Hippeas has promoted Joe Serventi to global CEO, replacing the chickpea snack business' founder, Livio Bisterzo.
Serventi joined Hippeas in March 2017 as general manager for the US, where the brand last year experienced triple-digit growth and is now available in nearly 100,000 retail locations.
In his new role he will oversee the business worldwide, while Bisterzo will continue to be actively involved as chairman, overseeing brand marketing, innovation and the company's charitable work.
Serventi has almost 20 years' experience in fmcg. Prior to Hippeas, he was executive VP at BarkThins, establishing the chocolate brand to see its sale in April 2016 to Hershey.
He began his food and drink career in early 1999, spending 10 years at Glacéau where he became director of business development, helping to build a functional water startup to a $1bn-plus brand that was sold to Coke in May 2007.
Following Glacéau, Serventi was VP of corporate development at Pirate Brands, maker of the puffed rice & corn snack Pirate's Booty, which he was instrumental in revitalising ahead of its acquisition in June 2013 by B&G Foods.
When Serventi joined Hippeas last year, "we knew he would play a key role in driving the brand forward, rapidly increasing distribution and building an industry leading team" said Bisterzo.
"His strategic leadership and brand-building expertise has helped the US business achieve incredible success over the past 18 months. Joe has proven he can lead the Hippeas brand and his promotion to global CEO is a natural progression."
With listings in Tesco, Sainsbury's, Adsa, Waitrose, Co-op and Ocado, Bisterzo had "the ultimate confidence that Hippeas can be a $100m brand in the next three years" he added.
The business had "seen incredible velocity growth and expansion" said Serventi. "I'm looking forward to taking the brand to the next level in both the US and the UK."