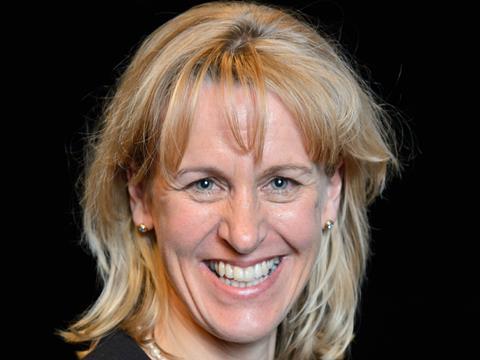 The NFU has elected runaway favourite Minette Batters as the union's new - and first female - president.

The announcement came at the NFU's annual general meeting in Birmingham today (21 February).

Batters triumphed over the former NFU vice president Guy Smith, who also ran for the presidency. She was previously the NFU's deputy president, and succeeds Meurig Raymond.

Maintaining a level playing field throughout the supply chain would be chief among Batters' priorities as she took up her duties, beginning with a trip to Brussels tomorrow morning, the NFU said.

"We're living with the most challenging retail pricing war, which we know isn't going to go away," Batters told The Grocer. "It will be vital to maintain a good relationship with retailers - we share many of the same priorities on labour and on trade.

"It has to be about a shared ambition for that supply chain, making sure British farmers hit those price points and ensure we don't price ourselves out."

"British farming has gone on a journey over the past 20 years. We've seen a growing commitment to buying British and of course we have phenomenal UK supply chains, and probably the safest food system in the world."

The Wiltshire-based beef, sheep and arable farmer has been a high profile commentator on farming issues in recent years. She also co-founded the Ladies in Beef group and spearheaded Great British Beef Week, a consumer marketing initiative promoting cuts of British-reared beef.

She takes over at the helm of the NFU from Pembrokeshire farmer Meurig Raymond, who has stepped down after four years and two terms as president of the NFU. Raymond had made no secret of his unwillingness to serve beyond 2020 and said the decision not to seek re-election in 2018 had been "very difficult" but made sense in a changing political climate.

In the same election, presidential runner-up Smith was elected to Batters' former role of deputy president and Kent-based farmer Stuart Roberts took up the mantle of vice president.

NFU dairy board chairman Michael Oakes, NFU livestock board chairman Charles Sercombe and Kent-based farmer Stuart Roberts all threw their hats into the ring for both the vice-president and deputy president roles.

Regional chairman James Small and chairman of NFU Next Generation Policy Forum chairman Richard Bower also ran for the office of vice president.