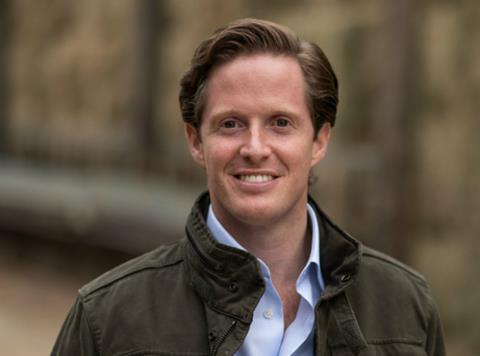 Müller Group has confirmed the appointment of Patrick Müller as the MD of Müller Milk & Ingredients on a permanent basis.

The Swiss, who is also CEO of Müller's Milk & More doorstep delivery service, was initially appointed interim MD of the supplier in July, replacing Andrew McInnes, who had stepped down due to illness.

McInnes had now left the business, Müller Group confirmed, leading to the permanent appointment of Patrick Müller, who will also retain his leadership role with Milk & More.
"Müller Milk & Ingredients has a fantastic operational platform with a well-invested network of dairies, second-to-none logistics capabilities, and strong partnerships with 1,700 dairy farmers representing a quarter of Britain's milk production," said Patrick Müller. He is no relation to the Müller family that owns the dairy giant.

"Our focus is on becoming Britain's dairy leader by providing great service to our customers every day; distinctive, innovative and sustainable supply chain partnerships; and growth by leveraging our new capabilities to make a greater range of Müller branded and private label products for retail and out of home customers," he added.

"With a period of restructure, integration and major capital investment now largely behind us, we aim to consolidate and accelerate our progress in all of these areas."
Müller Group CEO Werner Stegmüller added: "Just over five years ago we were primarily known as Britain's leading yoghurt manufacturer in the UK. Now we have transformed Müller to become Britain's leading privately owned dairy business, offering a diverse portfolio of branded and private label dairy products across the dairy category.

"It has been a period of extraordinary change for the Müller Milk & Ingredients business and for the dairy industry as a whole in the UK. Patrick and his team will bring stability, clarity and drive to ensure that the benefits of the acquisitions, investment and hard work are now fully realised for all."