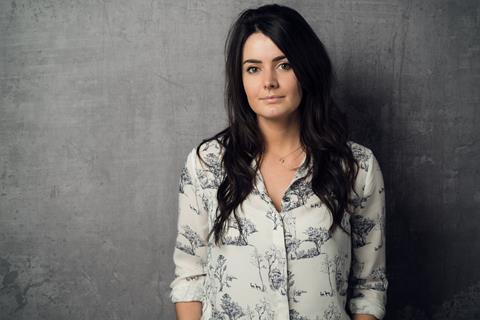 Name: Hannah Ingram
Job title: Senior brand manager
Company: Eden Mill Distillery
What was your first job? My first-ever job was when I was 13 years old – I delivered newspapers six days a week around my local town. During secondary school, I had several different weekend jobs, including working in a launderette, being a waitress and also as a lifeguard.
What's been your worst job interview? I've been lucky to have never had an 'awful' interview, but the most intense one I did was for a graduate programme. It lasted the whole day and was made up of several different stages, including one that comprised four different quick-fire exercises, during which I was asked to list three examples of something creative you can do with a pen that doesn't include writing with it… It was a very intense experience, but it was interesting – and I ended up getting the job!
What was the first music single you bought? I can't remember which one I bought with my own money, but I remember having an Elton John CD when I was around eight years old that I listened to on repeat, for months on end.
How do you describe your job to your friends? Dynamic. My job covers gin and whisky, a variety of different channels and a broad spectrum of projects ranging from higher-level strategic work to creating content for our social media. It is clichéd, but no two days are ever the same.
What is the most rewarding part of your job? Probably working on a brand at a fairly early stage. It's great to see how far that brand can come in a short space of time and plan how it will develop in the future. A particular highlight is also working on the new Eden Mill Distillery build, as it's such a unique and exciting project to be involved with and definitely not one that comes around often.
What is the least rewarding part? Wishing on occasion that there were more people in the team to lighten the load!
What is your motto in life? "What's for you won't go by you" – it's quite a Scottish phrase, but if something doesn't go my way or I feel like I've missed out on an opportunity, I say it to myself and it reminds me that particular thing obviously just wasn't meant for me.
If you were allowed one dream perk, what would it be? Unlimited travel! I have worked in previous roles that have involved a lot of travel and I love to explore new countries and cultures, so that would be the dream scenario.
Do you have any phobias? Spiders and fast-flowing water.
If you could change one thing in grocery, what would it be? Probably the amount of plastic packaging, especially on fresh produce. It is something I feel more and more conscious of, and I try to always buy loose fruit & veg where I can. If something has an excessive amount of plastic packaging, it often deters me from buying it.
What luxury would you have on a desert island? Good-quality sunglasses, because I hate feeling like I'm squinting.
What animal most reflects your personality? A penguin, because they are loyal, resilient and work well with others. Apparently, they also don't chew their food and I eat so fast I basically don't chew mine either.
What's your favourite film and why? I love all the James Bond films with Daniel Craig. The combination of action, suspense, incredible locations and outfits is the perfect mix. They always seem to be on TV during the festive period too, so now I associate them with being at home for Christmas, which is always a nice time.
What has been the most embarrassing moment in your life? I once walked into a glass door in a hotel restaurant while carrying a tray full of breakfast stuff – obviously it went everywhere. It was about 12 years ago and I still remember like it was yesterday.
Which celebrity would you most like to work with and why? Probably Louis Theroux. I love his documentaries and his approach to people. He's clearly very intelligent but also comes across as down-to-earth, and he seems to have struck the perfect balance between knowing when to be fun and when to be serious. He just has a really genuine and 'good guy' energy about him.
What would your death row meal be? A really delicious Italian spread. I'd start with bruschetta or burrata, then have a nice pasta dish – maybe one with Italian sausage in or some prawns – and then I'd finish strong with tiramisu, as it's my favourite dessert. I'd pair this banquet with a nice Italian red, but I'm sure I'd have space for an Eden Mill dram to round everything off.