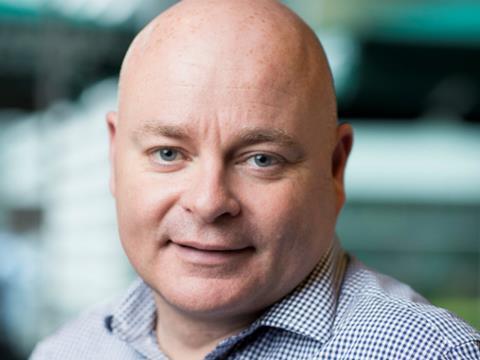 Patisserie Valerie has appointed a retail "heavy hitter" to lead its front of house operations, completing the new management team that new CEO Steve Francis has brought to turn around the crisis-stricken chain.
Rhys Iley, a former Starbucks EMEA retail and operations vice president, takes up the new role of group commercial director, with a brief to reinvigorate the stores after a £20m black hole emerged in Patisserie Valerie's finances.
Shares in the 200-strong café and restaurant chain have been suspended since the end of September, and a number of investigations are underway, including a criminal investigation by the Serious Fraud Office.
In his five years at Starbucks, Iley rose to from running its UK stores to having responsibility for some 700 company-operated stores in the UK, France, Switzerland, Austria and Netherlands, as well as the operations team supporting franchise and licensed stores across the UK and 36 other markets in Europe, the Middle East and Africa. He left in 2017.
In the new role, Iley will be responsible for all store operations at Patisserie Valerie, as well as sales of branded products to other retail partners, including Sainsbury's, with whom it has an exclusive concession business. He will also be responsible for brand management, marketing and innovation across all the businesses of Patisserie Holdings plc, which include a separate bistro chain, Baker & Spice, and Philpotts, a sandwich and salad retailer.
In an exclusive interview with The Grocer last week, Francis said that Patisserie Valerie was "crying out" for a commercial director, as the day-to-day operations had received little attention or innovation while the business was focused almost exclusively on growth. Attracting an executive of Iley's talent and experience "would surprise" the market, he added, and a "is another testament to the power of our brand".
Iley was the final piece in the jigsaw of the new "A-grade" executive team Francis has been hastily building as the business "embarks on an exciting new chapter" he told staff in a note last night.
"We are now ready to accelerate the initiatives already underway to reinvigorate our stores. As Rhys is a coffee enthusiast you can expect us to put more flair and energy into our coffee offering as a priority (amongst many other ideas)!" he added.
In less than four weeks since Francis started in the role, he has also brought in Nick Perrin as interim CFO and Jose Peralta, the latter taking on another new position as the chain's director of food production and supply. The final member of the newly fashioned executive leadership team is Andy Singleton, who's responsible for real estate and has been with the group since 2010.
Iley, who joined the business at the start of this week, also has retail experience at Boots and has held both store management and buying positions at Marks & Spencer.