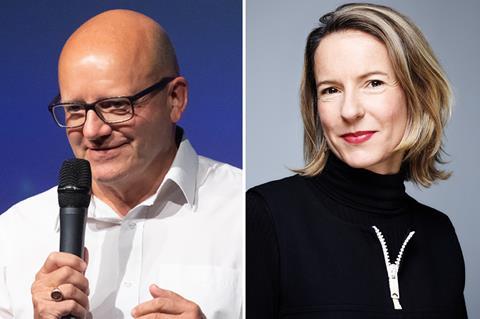 Pernod Ricard UK MD David Haworth is to retire at the end of August after 34 years at the business.
Haworth has spent the past four years at the helm of the UK business. He first joined Irish Distillers, a subsidiary of the French drinks conglomerate, as international area sales manager in 1989.
Haworth has since worked his way up the global business, holding several senior leadership roles including CEO for western Europe for four years from 2014.
His successor as UK MD will be Julia Massies – currently CFO of Pernod Ricard EMEA & LATAM – who will step into the role of MD on 1 September.
Massies joined Pernod Ricard as business development manager in 2001 and has spent the past two decades progressing in various senior financial roles.
Massies spent almost a decade (between 2006 and 2014) working for Pernod Ricard UK, culminating in a five-year stint as finance director of the business.
In 2014, Massies relocated to the business's Paris headquarters, where she spent seven years as VP of financial communication and investor relations before being promoted to CFO in 2021.
"I am thrilled to be joining the UK team as managing director," said Massies, adding that she had "many fond memories from when I worked in the UK previously".
"I can't wait to get to know all our colleagues in the business, our customers and our consumers.
"Together we will build on David's legacy of winning in market while delivering our ambitious diversity and environmental roadmaps."
Haworth added: "It has been a privilege to work with so many talented people over so many years and now is a good time to do something else.
"I'm confident in the long-term resilience of the UK market and that the team – led now by Julia – will maintain market momentum for Pernod Ricard UK with the support of an exceptional group of colleagues."