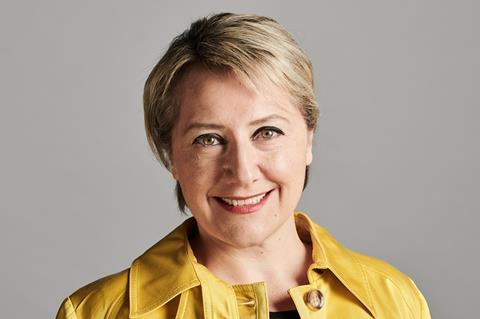 Pladis has appointed Fulya Fraser chief growth officer, to help accelerate the growth of its global portfolio.
Fraser, who is currently chief HR officer at Pladis, will step into the newly created role on 5 June.
Based in Pladis' London headquarters and reporting to CEO Salman Amin, Fraser will oversee key functions across the company to bring consumer-led innovations to growth markets across the globe.
This will include leveraging the Godiva brand, to enable Pladis to expand into the premium and chocolate sectors.
Fraser was a "highly accomplished leader with over 25 years of diverse international experience and deep operating expertise in consumer-packaged goods", said Pladis.
She has spent the past four years in the role as chief HR officer, and has previous experience in commercial and marketing leadership roles at PepsiCo, BAT and P&G.
"I'm thrilled to accept this new role as we enter an incredible time of growth for Pladis," said Fraser.
According to Amin, Fraser was "highly experienced at building and integrating teams and was instrumental in bringing our performance-based culture to life".
"Together with her strong commercial and marketing background these skills will enable her to continue driving innovation, making our iconic brands available to more consumers around the world," Amin added.
Pladis has appointed Geraldine Fraser as its new chief HR officer. She will join the business from her current role as chief people officer dairy nutrition multinational Royal FrieslandCampina, effective 10 July.