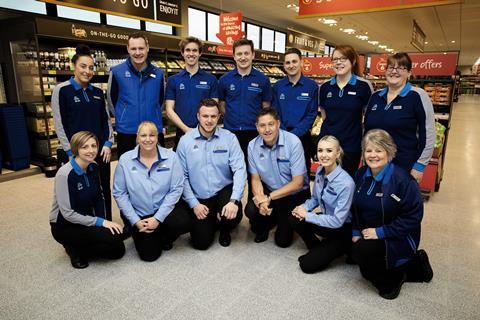 New figures have revealed the scale of the labour shortage faced by retail as it heads into its busiest time of year.
Data from the Office for National Statistics this week showed the retail sector had 90,000 vacancies in July to September this year – up 39% since the previous quarter and a 121% rise on July to September last year.
Meanwhile, wholesale had 37,000 vacancies in the three months ending in September, up from 14,000 a year earlier.
Transport and storage had 52,000 vacancies, up from 24,000 last year, though the number may not reflect the true scale of the HGV driver shortage as many are employed directly in other sectors.
Foodservice & accommodation had 134,000 vacancies in July to September 2021, up from 33,000 during the same period last year, according to the ONS figures.
BRC director of business & regulation Tom Ironside said the numbers highlighted how "rising vacancies across retail and its supply chains are exacerbating current disruption" to retail operations.
While shortages are most acute in supply chain and non-frontline retail roles, a number of grocers are heavily pushing recruitment. Aldi said last week it was on the hunt for 1,500 temporary store staff, its biggest-ever Christmas intake.
Sainsbury's also recently announced its largest-ever Christmas recruitment drive, with 22,000 seasonal jobs to be filled – 4,500 in warehouses and logistics.
Waitrose is recruiting 4,700 temporary store staff, while Morrisons is aiming to fill 3,000 jobs for Christmas, including in distribution centres and manufacturing sites.
"The HGV driver shortage is probably the most acute of these issues, but shortages in distribution centres, farms, and food processing plants are all adding pressure across the supply chains," said Ironside.