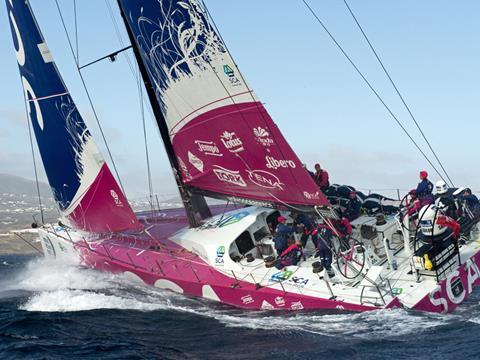 On Saturday morning a crew of five British women, sponsored by hygiene giant SCA (which manufactures brands including TENA, Bodyform, Velvet, Cushelle and Plenty), will set sail in the toughest ocean race in the world.
They will spend nine months cooped up in a 65ft boat, sailing over 38,000 miles as they circumnavigate the globe in the Volvo Ocean Race. They will keep going 24/7 for up to three weeks at a time, coping with extreme temperatures and living off freeze-dried food. They will stop at just 10 ports in nine months.
"We have the sea in our veins and, with SCA's support, we are now able to compete in this incredible event on an equal footing with men," said crew member Annie Lush. "It is the first time that a women's team has taken part in the race for 12 years, so we are making a stand for the empowerment of women, everywhere.
"We will face some challenging times and some exhilarating times during the nine months of the race, but one thing is for sure, all of us will be giving 100% and our objective is to be the best performing female team in this race, ever."
Only 109 women in total have competed in the Volvo Ocean Race since it began in 1973, when it was originally called the Whitbread Round the World Race. There have only been four all-female teams in the race's history.
"SCA is supporting an all-female team because globally about 80% of the retail products SCA makes are purchased by women," said UK and Ireland managing director of SCA Sally Barker.
"This gives SCA a natural interest in the role that women play in the field of hygiene of millions of families around the world. Furthermore, SCA supports women's empowerment and their freedom to participate fully in society – socially, educationally and professionally – across the world by giving them access to and education about hygiene products and solutions."