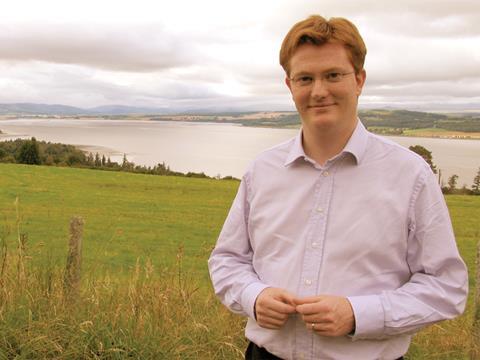 With just days to go before Scotland decides whether to remain part of the United Kingdom on Thursday 19 September, The Grocer spoke to chief secretary to the Treasury and Liberal Democrat MP for Inverness, Nairn, Badenoch & Strathspey Danny Alexander, on the potential implications for the food and drink industry.
The Scottish food and drink industry is in rude health. Alex Salmond and the Yes camp firmly believe independence will only deliver more opportunities for growth. What do you think?
There is an opportunity that is already being taken very effectively within the UK. We have unimpeded access to a domestic market of over 60 million consumers. We have the support of UK institutions helping Scottish business to grow and export. Independence would put a new barrier in the way.
"Independence is a leap in the dark. It would be very damaging for the food and drink sector"
Firstly, we'd have a domestic market of five million. The rest of the UK would become an export market. There would be additional barriers because of different currencies, different tax regimes, and different regulations for suppliers. If I think of the work that the UK government has put in to support the Scotch whisky industry, for example, to grow dramatically into one of the UK's most successful exports. Or Walkers shortbread, which gets great support to make it a brilliant export business in the US.
These are great Scottish companies that have benefitted from being part of the UK, who sell across the whole of the UK, and have the support to help them enter even greater markets. Putting all that at risk would be disastrous. I totally disagree.
So you are a proud Scot, yet very clearly in the No camp?
I was born and raised in Scotland. I grew up in the Highlands. That is one of the interesting things about this situation. Nationalists question the patriotism of those of us that want to stay together but I am a Highlander, a Scot, a Brit and a European.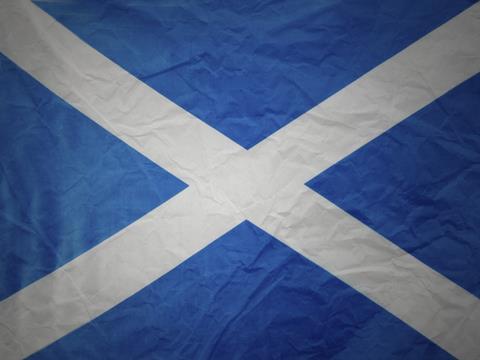 I love Scotland and I'm proud of Scotland and it's for that reason we should vote no, because if you care about the prosperity of the people in Scotland, and the opportunities for people in Scotland, the only choice is a no vote.
What evidence is there to stack up that argument?
We have published a lot of research on this, carried out in international markets, which suggests a new border would have a very damaging effect on trade, exports, and economic growth over a long period of time.
So if you are in the food and drink sector, the damage that would be done to your business from the uncertainty, the risk, and the new barriers means it's much better for you to stay together. The food and drink sector is hugely important to Scotland and the UK. It's been a priority for us.
Independence is a leap in the dark. It would be very damaging for the sector and from speaking to food and drink companies in Scotland it's clear they are very strongly against the idea of breaking up the UK.
They aren't saying that publicly though. One of the reasons why is that a lot of businesses are apparently feeling intimidated. What have you heard?
There is a worry about intimidation and abuse. I find it very depressing that, in a democracy, people should feel this way.
"I find it very depressing that, in a democracy, people should feel intimidated"
This should be a great debate in which we can all express our views on Scotland's future. And if people feel intimidated, whilst I understand it, I think it's important people don't feel that way and get up there and make their argument.
It matters for everyone in Scotland to know what the impact is, and I think you will see more of the sector coming out over the next few weeks.
Another bone of contention is the suggestion that the price of groceries would rise in an independent Scotland. What is your take on that?
It's something that worries a lot of people. People can look at the prices that supermarkets change in smaller markets and see how those prices are higher than the UK prices.
Poll
How worried are you about the prospect of Scottish independence?
View poll results
They can listen to warnings that food prices could rise after independence from companies like Morrisons and Asda. I don't think there is any doubt there would be issues for retailers under independence, when you have different tax systems and difference regulations. And you'd lose the commitment we have at the moment from retailers that operate – by and large – a single pricing regime across the whole UK.
So inevitably that would feed through to prices in the shops. Obviously for the retailers themselves that's an issue, but from my point of view it's an issue for their customers too.
The counter argument is that supermarkets have never been shy about undercutting rivals, so independence could generate a new front in the price wars and possibly deliver even lower prices on some products?
You would still, of course, have a market were people were trying to compete for market share. But you would have a smaller market, where the costs would be greater, and spread over a smaller number of consumers.
Having listened to a lot of the people directly involved, they have said is that in a smaller market with higher costs the basic underlying price would likely be higher.
And these are senior execs at top five supermarkets?
Yes. And their arguments are credible and stack up economically. Also, we have seen some companies press the pause button on investment. One of the benefits of a no vote would mean they could get on with that investment, potentially we would even see an upsurge in investment, after a no vote because that sense of belief would come through the system.
Retailers could get on with the plans they have been thinking about, but haven't had the confidence to take forward while this massive problem is hanging over Scotland's future.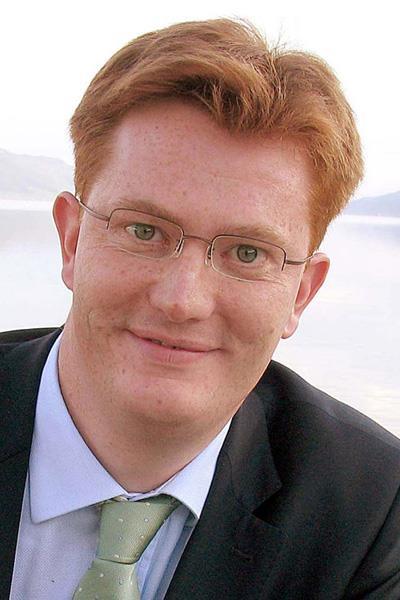 Of all the concerns, the currency issue seems to be one of the biggest – and one which could affect every industry, not just food and drink?
The nationalist position on currency is utterly shambolic. It's been clear for a long time that a currency union is not going to happen, and Alex Salmond's refusal to spell out what his plan B is speaks volumes for how weak the economic case for independence is.
And for both retailers and suppliers, currency uncertainty would be a big issue. Having to adapt to new currency arrangements would be another significant cost that would be passed onto consumers.
For impartial observers, the fact this is such a seismic moment for Scotland has made it a fascinating political campaign. What's it like being right in the middle of it?
This is, from my point of view, the most important vote I will ever cast in my life. It's not like an election where if you don't get the result you want, you can try again in four years, or get another MP, or elect a different government. This decision will last forever.
If we go down the route of independence, there is no way back. We can't try it for a bit then change our minds. That fact has really concentrated people's minds.
And as we have hit the final few months, people want to know the reality, what would it actually mean, and how does the prospect of independence compare to the existing 'best of both worlds' situation that we have at the moment as part of the UK.