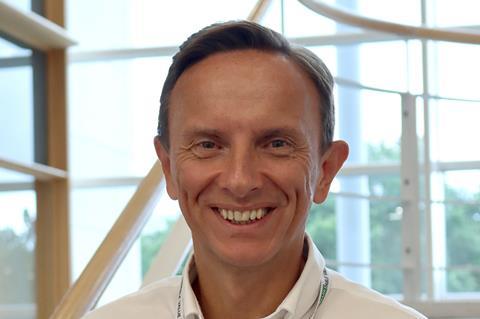 Gist's business director for Ireland, international and global freight, Sean Dowling Jones, will head its new food export team as the company prepares for a barrage of Brexit red tape.
Jones recently crossed over from Marks & Spencer to Gist after the retailer bought the logistics specialist. The M&S veteran was previously group Brexit lead and head of export at the grocer for just over two years, and held other international roles prior to that.
He will lead an exports-focused team that will help M&S navigate new post-Brexit requirements, such as the Windsor Framework, which replaces the previous Northern Ireland protocol and comes into force this October.
The retailer is one of the longest-serving retailers in Northern Ireland and has been well-established in the Republic of Ireland for decades.
M&S bosses including chairman Archie Norman and CEO Stuart Machin have been vocal about the challenges and added costs the company has faced both in NI and the Republic of Ireland since Britain left the EU.
Jones will oversee an "integrated department for the entire group, showcasing class-leading food export capabilities, particularly the movement of complex food and product of animal origin into EU markets", Gist said.
His remit also includes overseeing the M&S plans on maintaining service levels through the implementation of the Windsor Framework, as well as Gist's global freight team, which is "actively looking for opportunities to leverage his new teams' capabilities to improve service and cost to M&S for the movement of foods both in and out of the UK", the group said.
M&S bought Gist last year to improve efficiency across its supply chain, it said at the time. Having in-house logistics experts will help it be better prepared for the incoming regulations.
"Combining the expertise in navigating the implications of Brexit with a food export team comprising specialists from both organisations, means that Gist, under the M&S umbrella, has all the tools in place to deliver a truly premium export service, from customs clearance to European freight transport", a Gist spokesperson said.
"Gist works with a variety of different customers and partners to move goods in and out of the UK and is continuing to offer a range of freight services to new third-party customers/suppliers wanting to export to Ireland/the EU."