Companies have had to adapt fast to a 'new normal' of video conferencing, social distancing and direct selling. Here are seven ways technology has helped
A stark sign of the times: US video conferencing company Zoom Communications is now valued at more than the combined market capitalisation of the world's seven largest airlines.

It demonstrates not only the poor outlook for air travel, but also the pivotal role of technology in the coronavirus crisis. As businesses try to keep going in a virtual world, any tools that make communication easier are thriving. Microsoft Teams has more than doubled its daily active users since the end of last year. In the week to March 18 alone, its customer base grew from 32 million to 44 million. Slack, too, gained millions more users in the space of days.

For the grocery industry, these tools are proving vital to continuing operations. Head office teams are using video conferencing and collaboration tools to recruit workers (86% of HR leaders globally report interviewing virtually, Gartner found), push ahead with NPD and boost employee morale.
Customer management
It's not just office-based jobs: supermarkets are using new tools to enable everything from in-store communication to queue management. While many of the mults are using headsets for their store teams, Asda this week announced it is trialling a "virtual queuing" solution that allows customers to log in remotely and wait in their car before they are called on to enter.

Meanwhile, suppliers are using tech to reach and engage locked-down consumers. Having seen hospitality sales wiped out, JJ Food Service rapidly launched a direct-to-consumer site and a social media marketing campaign. As Sezer Ozkul, chief products officer put it: "Our business literally changed overnight." Others are holding virtual events on social media to raise the profile of their brands.

There is a wider point here, too. Although adopted out of necessity, companies are finding using new technology easier and more effective than they might have thought. If these solutions are an improvement on the status quo, they're unlikely to simply disappear once lockdown is over.

Management consultancy McKinsey says this crisis-driven activity could revolutionise the way industries work on a longer-term basis. "The crisis provides a sudden glimpse into a future world, one in which digital has become central to every interaction, forcing both organisations and individuals further up the adoption curve almost overnight," says McKinsey partner Simon Blackburn.

Indeed, a survey of European business decision makers conducted by DMEXCO found more than 70% said the pandemic would "accelerate digital transformation" within their business.

The crisis has a silver lining of "falling barriers to improvisation and experimentation" for business use of technology, Blackburn says.

As Elton Gray, commercial and operations director at dessert chain Creams, puts it: "This period has shown that with the right motivation we are all a lot more adaptable that we perhaps previously thought, and by being forced to look at what we do, we can find better ways to do things."

With that in mind, we looked at the ways grocery is using tech to cope with the impact of the pandemic - because what started as a crisis response might just represent a new future for the food and drink industry.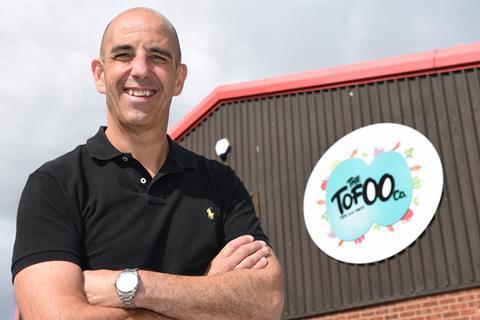 Recruitment
'A better sense of the person' - the firms hiring via video
UK unemployment may be at a high, but recruitment hasn't come to a standstill in food and drink.
Indeed, some are struggling to cope with newfound demand. A surge in sales from retail partners saw organic tofu company Tofoo need to recruit additional staff. As face-to-face interviews are off the cards, the company used Zoom.
"We have held telephone interviews in the past but Zoom provides a better platform for interviewing as we got a better sense of the person and could view body language," says Tofoo founder and MD David Knibbs.
Eight hires have been made in eight weeks. "The first two have joined and started their role from home," says Knibbs. "Without technology this would have been impossible. Meeting in person still has more benefits - more so for the candidate, but this has meant the business momentum can continue largely uninterrupted."
St Pierre Groupe went down a similar route. Video calls are a "vital part" of the international company's culture, but hadn't been used for job interviews. Until now. "We, like many businesses, have had to adapt, quickly and without much preparation," says St Pierre marketing controller Louise Waggett. A new supply chain manager was appointed after an interview process done entirely on Teams. "Given the success of this tool we will continue to use Teams during future recruitment drives," Waggett adds.
And it's not just recruitment for individuals. Dessert chain Creams is doing "virtual site tours" with prospective franchisees via video call. Says commercial & operations director, Elton Gray: "By continuing to speak to prospective partners, we will emerge from this challenging situation stronger and better positioned for future growth."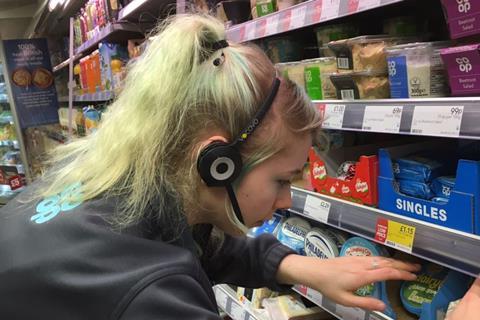 Communications
Headsets help with shop floor social distancing as training takes to Zoom
On the shop floor, many of the safety measures have been practical, rather than technological. Supermarket staff have been issued with face masks, face shields and Perspex screens at checkouts.
But even here, technology plays its part. There's been a "spike in demand" for headsets that allow store staff to communicate at a safe distance, says Martyn Jones, chief commercial officer at headset maker VoCoVo, which is supplying the likes of Asda and Co-op.
"Many of our existing customers have ordered additional headsets," Jones says. "As many retailers have onboarded high volumes of staff quickly, the need for new, untrained staff to communicate safely and efficiently is even more essential."
As well as allowing day-to-day operations to continue safely, the headsets "help colleagues feel connected, boost morale and facilitate a healthy team dynamic" he adds.
Tech has also enabled retailers to keep in touch with suppliers. Tea manufacturer Teapigs has been running 90-minute live training sessions for its stockists on Zoom. Participants receive samples ahead of the meeting by post.
"With many stockists looking to the future and planning how to offer a strong drinks menu and well trained staff when they reopen, these online sessions are a great way for them to hit the ground running," says co-founder Louise Cheadle.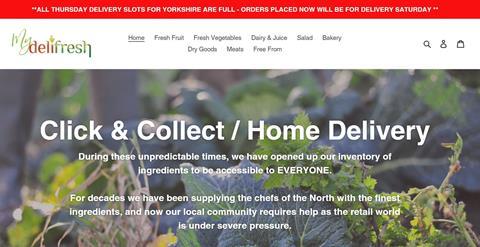 Sales
Suppliers tap DTC as site tours go virtual
Faced with an abrupt end to hospitality demand, and more customers looking to avoid supermarkets, many suppliers have rapidly established DTC operations.
And when we say rapid, we mean rapid. Trade support organisation Produced in Kent partnered with agency Digital Beans to establish its online marketplace of local companies in just 48 hours.
Others launching DTC operations since Covid-19 have included Roberts Bakery, Princes, Pukka, Oppo and Heinz.
Yorkshire speciality food supplier Delifresh, meanwhile, says its "emergency" consumer website has proved so popular it is now "keeping the virtual doors open indefinitely".
"We've been blown away by the response," says head of innovation development, Robert Ramsden.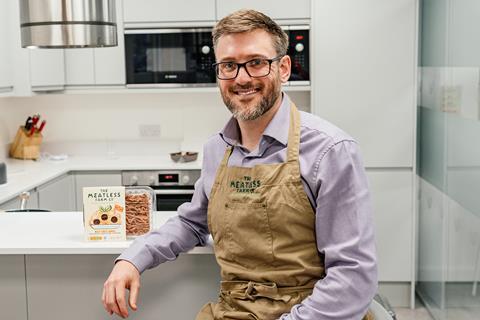 NPD
Taking tasting online: the brands keeping NPD on track with video conferencing
At this time, it would be easy to simply concentrate on the basics. But The Meatless Farm Company was determined to keep up the spirit of innovation in its plant-based range.
"Now isn't the time for cutting back," says Dr Peter Hynes, head of R&D at The Meatless Farm Company. "Product innovation and development is at the heart of what we do and it's been crucial that we keep our development line moving - whilst keeping our employees safe."
That's partly because Hynes and his team didn't want to miss out on the lockdown trend towards plant-based. YouGov research indicates a third of consumers are buying more green and sustainable products at this time, and a survey by The Vegan Society found 21.5% of respondents had cut down meat consumption during lockdown, many due to lack of availability in stores.
But as Hynes suggests, it can be challenging to keep up innovation with the current safety challenges. So the company has had to adapt. Development team members are now sent samples to test and they share their findings on a Microsoft Teams call.
"They do the virtual tastings through an interactive video call where they discuss the organoleptic attributes: aromas, flavour, texture and colour. There's been some challenges when it comes to deliveries but nothing we can't manoeuvre. This ensures our innovation isn't on hold and the team can continue to work together - albeit virtually," Hynes adds.
Virtual tastings are also taking place at Iceland, again via Microsoft Teams. "We are lucky to have the Microsoft hub which the trading managers and suppliers dial into, and we cook the products and describe the attributes and texture and flavour of the products and relay it to the team," explains David Lennox, Iceland head of product development.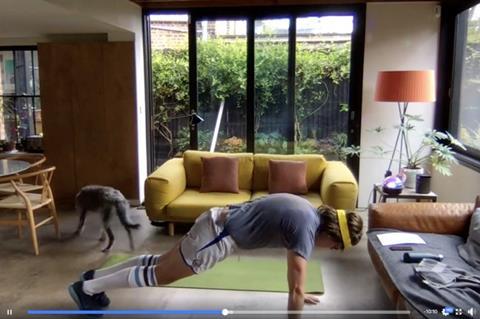 Human resources
How Facebook keeps teams in touch and fighting fit
Before the government's furlough scheme was announced, Honest Burger established a coronavirus pay scheme for staff. It found questions hard to field when mass meetings weren't possible.
So it built a chatbot on Workplace from Facebook that "could generate individual pay estimates to staff and have a two-way conversation with our 700-plus staff members" says its people director Chantal Wilson.
After that, the company "turned our focus to keeping the Honest family together" with online training in knife skills and "all out '80s" high-intensity interval training classes.
Wessanen UK - mother brand of Kallø, Clipper Teas and Whole Earth - is similarly doing daily exercise classes over Zoom, virtual coffee corners via Skype and online financial clinics.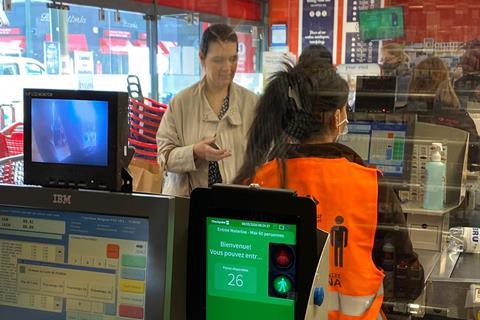 Health & social distancing
Safety first: keeping a distance and checking temperatures
Safety is a priority for supermarkets and suppliers right now. So Checkpoint Systems this month launched a system that quickly takes the temperature of workers and shoppers using AI facial temperature measurement sensors.
Granted, it hasn't hit these shores yet - it's in use at Carrefour stores in Belgium. But tech is still playing a role in safety closer to home.
Automated warehouse tech provider Dematic, which works with Tesco, Asda and Sainsbury's, last week unveiled software that alerts pickers if a colleague is in an aisle they need to retrieve goods from, to help ensure social distancing.
"It is our duty to provide creative solutions," says CEO Hasan Dandashly.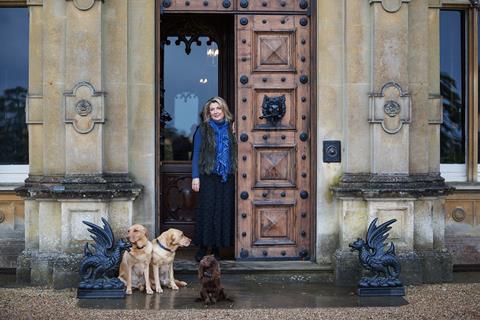 Marketing
Drinks at Downton? Welcoming a new audience on social media
Lockdown may be in force, but that didn't stop Lord and Lady Carnarvon holding a cocktail party for 60,000 people to promote its gin. A virtual one, that is. It invited customers into Highclere Castle in Berkshire, where Downton Abbey is filmed, via broadcasts on Facebook and Instagram.
They're far from the only ones adopting that strategy. Experiential social media activity is proving popular. Wagamama has broadcast home cookery videos on YouTube and Pret a Manger is hosting Facebook 'sandwich seminars'.
It could prove savvy: Kantar says nearly half of consumers are using social media more often during lockdown.