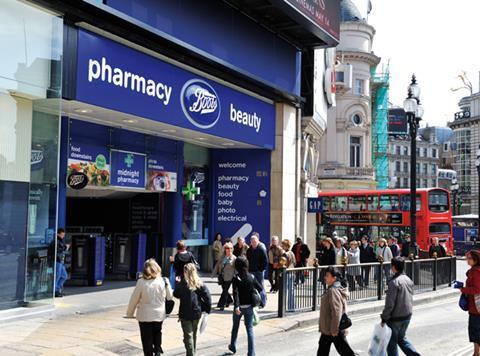 Alliance Boots' executive chairman, Stefano Pessina, will become acting chief executive on completion of the merger with US pharmacy giant Walgreens, it has been announced.
He will take up the temporary role on the retirement of Greg Wasson, president and chief executive of Walgreens.
Pessina will head the enlarged business, which will have a combined annual turnover of about £72bn, while a successor is sought.
James Skinner, chairman of Walgreens, will take on the role of executive chairman of Walgreens Boots Alliance and William Foote will become lead independent director of the new board.
Walgreens' shareholders will vote at a special meeting on December 29 to vote on the merger which will create a new global leader in pharmacy-led health and wellbeing retail with more than 12,800 stores in 12 countries.
It will also boast the world's largest pharmaceutical wholesale and distribution network with more than 370 distribution centres delivering to more than 180,000 pharmacies, doctors, health centres and hospitals in 20 countries.
Pessina said he looked forward to working with Skinner and all the leaders of the future enterprise when they launched the combined group.
He paid tribute to Wassons' "exceptional leadership and legacy" at Walgreens.
"Through his strategic vision, Greg has done more than transform an iconic company – he has truly helped to change an entire industry for generations to come," Pessina said.