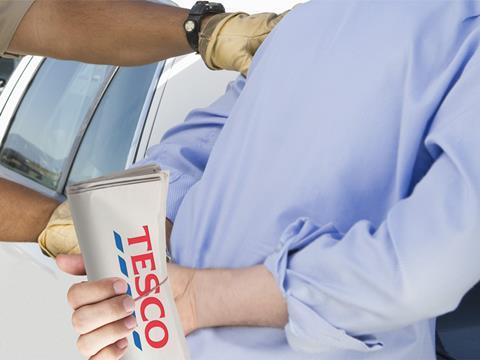 Today marks another pivotal day for Adjudicator Christine Tacon, as she launches a major survey to try to uncover evidence against retailers who, according to her, have been getting away with "masses of breaches" of the Groceries Code she was brought in to police.
Tacon told The Grocer, in advance of today's launch of what is the second incarnation of this YouGov probe, that the questioning has been toughened up and that the survey includes a new section to enable suppliers to help pinpoint "notorious" rogue buyers.
But as well as trying to sweep up the bad apples, Tacon must be hoping the latest survey identifies another key finding - greater faith in her position.
The 2014 survey by YouGov showed 40% of participants (ignoring the many thousands more that didn't even agree to take part) had no faith in Tacon taking any action, even if they were to launch a complaint to the adjudicator's office. No wonder she told The Grocer she was "insulted."
Things have changed a bit since then. For a start Tacon has launched her first investigation, into Tesco, albeit one largely prompted by circumstances out of her control and based, so far anyway, on evidence the retailer has coughed up itself.
That proviso aside (along with the fact that her fining powers have come too late to shackle Tesco with the sort of massive penalty which would hurt it in the pocket), Tacon will seek to draw a line in the sand with her investigation which Tesco and other retailers would be foolish to breach.
As well as naming and shaming Tesco, the adjudicator has the power to hit the retailer with a set of binding restrictions on its operations, the breach of which could yet result in the huge fines that MPs will, as from next month, finally empower her to use.
The YouGov survey, coming in addition to her action against Tesco, is just as vital for the adjudicator if she is to gather wider evidence on the sort of "aggressive behaviour" across retailers identified in the 2014 survey.
Last year's 694 responses was way less than one in ten of the 8,000 or so suppliers she is targeting, and anything short of a far bigger response will not reflect well on Tacon's credibility.
The adjudicator says that such is the "embedded" culture in retailers that "we may well need a new generation of buyers" before the sort of activities she suspects are widespread can be stopped. Just how quickly that happens may well depend on how much Tacon has managed to tackle the culture of fear among suppliers, who worry more about delisting than cleaning up the system.