The management shake-up at Tesco looks set to continue, according to reports today.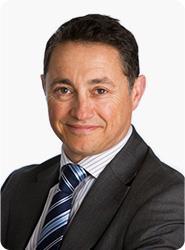 Sky News has reported that under-fire CEO, Philip Clarke, has decided to appoint a new chief marketing officer in place of Matt Atkinson, who has only been in the role since December 2012. He was previously group marketing and digital officer. Prior to joining Tesco in June 2011, he was CEO of agency EHS 4D.
The report comes just days after confirmation that the retailer's chief financial officer, Laurie McIlwee, had resigned amid reports of a rift with Clarke.
Sky said it was unclear whether Mr Atkinson would remain at Tesco in another role or leave the company but claimed Clarke had identified a new chief marketing officer to replace him.
As well as overseeing Tesco's advertising strategy Atkinson played a pivotal role in its Clubcard strategy.
Last June he told the BRC Retail Consortium Symposium that ventures such as Clubcard TV, the ramping up of personalised loyalty offers and the move away from big box supermarkets to shopping and entertainment destinations was starting to pay off for the retailer.
"I think now, with a number of the things we're doing, we're back," said Atkinson at the time.
Atkinson was also an important figure in the launch of Tesco's Hudl tablet, a competitor to Amazon's Kindle and Apple's iPad. He also oversaw the award of Tesco's £100m advertising account to Wieden+Kennedy in July 2012.
Kantar Worldpanel today revealed that Tesco's share of UK grocery spending declined to 28.6% in the 12 weeks to 30 March 2014, compared with 29.7% the previous year.