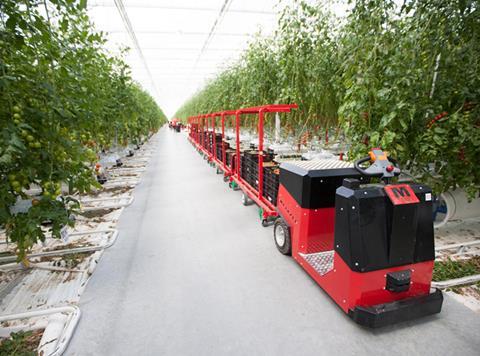 Thanet Earth is searching for a new MD after the promotion of Ian Craig to CEO of Thanet shareholder Fresca Group.
The management changes represent a major shake-up at Thanet Earth, the huge glasshouse in Kent, which grows cucumbers, peppers and tomatoes.
Craig will replace Chris Mack as CEO at Fresca, but Mack will continue as chairman.
Mack has held the joint roles of chief executive and chairman for 25 years.
"This is an important development for Fresca Group and I look forward to working with Ian to ensure the continuing successful development of our business," Mack wrote in a letter to staff and shareholders.
Craig will be responsible for all day-to-day management of Fresca Group's businesses but Mack said he would continue to be "very involved" with key customers, growers and Fresca's joint venture partners.
Craig joined Fresca in 2004 as MD of DGM Growers and played a key role in the merger of the business into what is now Manor Fresh Limited. He took control at Thanet Earth Marketing in 2010.
"During his tenure, this business has grown to become the UK's number-one grower and supplier of glasshouse salad crops," Mack added.
The management changes will take effect from 1 July 2014.