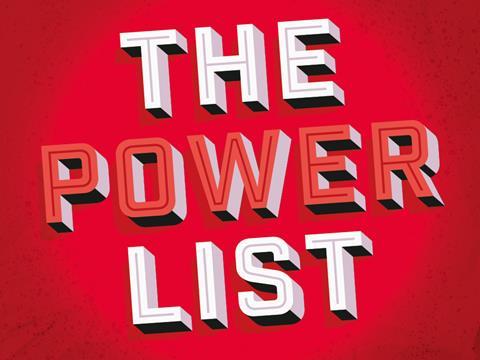 To see the full rankings for this year's Power List, click here.
Power. It's so hard to quantify these days, what with the upheaval in the industry, the myriad forces bearing down on it - from structural and technological changes, to legislation and lobby group pressure - to say nothing of the possible Brexit.

That made the prospect of putting together our Power List for 2016 more daunting than ever. With its numerous demotions and omissions, it's more likely than ever to cause offence - and not always deliberately.

But it's back, by popular demand. A list of 100 leaders, thinkers, agitators, shaping the industry.

So, what to say about the list? The first observation has to be the number of new entries. And some big casualties. Both speak to a grocery sector undergoing enormous upheaval and under intense pressure.

And what of our number one? For years, Sir Terry Leahy sat imperiously at the top, master of the Death Star. None could challenge him. His successor, Philip Clarke, never took on that mantle, nor the number one position, in a damaging reign, (as rebel forces bore down). And for all the progress of new boss Dave Lewis, the latest list sees Tesco's CEO falling further from grace (to fifth) as its buying power is diluted by a continuing loss of share and the sale of its South Korean Homeplus stores.

Since Sir Terry's departure, new number ones have spoken to the increased power of the consumer in the age of the internet (Martin Lewis). To the value of an international portfolio of brands and strong exposure to emerging markets (Paul Polman). And last year's number one was a reflection of the brilliance of the discounters in the creation of what we called Discounter 2.0 (Matthew Barnes).

Well, there's a new number one again. No, it's not Mike Coupe, though with Sainsbury's £1.3bn bid for Home Retail Group being accepted, he's a big mover. Coupe's Argos acquisition also influenced our choice because our number one influenced Sainsbury's. Our number one reflects the looming emergence of a new force in grocery. Or should that be a new Death Star? Have you guessed who it is yet?