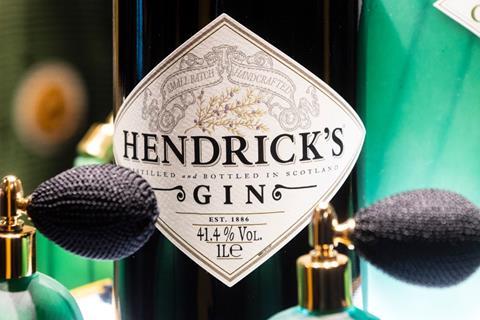 William Grant & Sons has poached Heineken's president for Europe to be its new chief executive.
The Hendrick's brand owner announced Søren Hagh would take up the post of CEO on 1 January 2024, immediately following his departure from the Dutch brewer.
He will take over as CEO from Glenn Gordon, who will remain as a non-executive director on the William Grant & Sons board.
Hagh's career at Heineken spanned more than a decade, including over three years as president for Europe. He also spent four years as managing director of its operations in Italy.
Prior to this, he worked with L'Oréal in both marketing and in-market distribution management roles, as well as in marketing for Lego.
"There is no doubt that Søren will provide strong leadership for the company," William Grant & Sons said. "He brings a tremendous wealth of relevant experience to the business from his many years working in the drinks sector and with his substantial commercial and marketing experience building global consumer brands in a number of sectors."
He has been replaced at Heineken by Glenn Caton, who joins from Mondelez International, where he is currently senior vice president for global commerce.
Caton will report into Heineken's CEO Dolf van den Brink and sit on the brewer's executive board.
He joined Mondelez in 2018 as VP for chocolate in northern Europe before becoming president of the region in 2016.
After a move to Singapore in 2018, he held various roles including category president for chocolate across Asia, the Middle East and Africa, as well as business unit president for south east Asia.
He began his career at Procter & Gamble, spending nine years based in the UK and Geneva across sales and marketing positions.
"Glenn brings great experience of operating across different sectors, regions and cultures," said van den Brink. "He has driven growth and innovation and delivered consistently strong results leading businesses in fmcg, financial services, direct-to-consumer and retail.
"He will be a great addition to Heineken and our executive team, and I very much look forward to working with him."