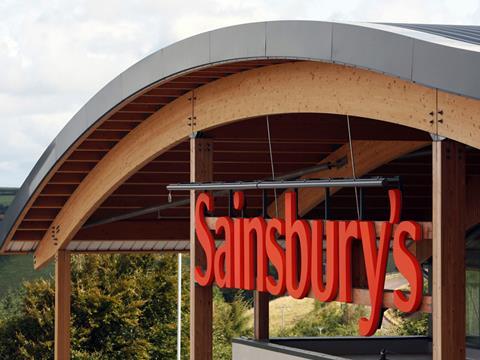 The man billed as the Tory party's "dream candidate" to replace Boris Johnson as Mayor of London has a track record of being a nightmare for leading supermarkets.
Zac Goldsmith, MP for Richmond Park and currently the bookies' hot favourite to fill the sizeable boots of Boris, is the son of late billionaire grocer Sir James Goldsmith, founder of the Cavenham Foods Empire which famously bought Bovril in the 1970s.
But the younger Goldsmith's most notorious acts to date have been a series of controversial battles against the UK's biggest grocers, including comparing Sainsbury's planning policies to a South African dictator, and accusing Tesco of killing its suppliers.
The former editor of The Ecologist marked his time as prospective parliamentary candidate by launching a referendum conducted by the Electoral Reform Society to poll local residents on plans for a Sainsbury's supermarket in Barnes. Goldsmith accused the retailer of reneging on promises not to build in the picturesque home of his future constituency.
"All too often, superstores can have a negative impact on local communities, pushing small shops into bankruptcy and homogenising our high streets," Goldsmith declared.
"There is no justification for a new superstore in Barnes, and more importantly, there is no demand for one. If this development is allowed to happen against the wishes of local residents, it will make a mockery of local democracy."
Despite more than 4,000 residents, 85% of the turnout, opposing the construction of the store, it went ahead after Sainsbury's made concessions. This was, of course, much to the anger of Goldsmith who, pointing to a "bigger turnout in that referendum than in any general election", attacked what he said was the "Mugabe-esque result".
"Nearly 90% of people rejected Sainsbury's, yet the local authority did absolutely nothing to prevent the takeover of the high street," he said.
Goldsmith went on to chair a Conservative party report which demanded councils be given greater powers to block supermarket applications, as well as calling for public procurement to be used to give suppliers alternative routes to markets.
The would-be mayor is an outspoken environmentalist – and keen supporter of the EU referendum - who most recently turned his fire on another supermarket giant, Tesco.
As Tesco reeled from its £263m financial black hole, Goldsmith said the supplier practices exposed showed how Tesco was "squeezing the life out of farmers."
Seen by many as the most likely Conservative candidate to see off Labour, for whom London represented a rare island of dominance in the election, he brings with him a background and personality which carries more than a hint of his predecessor about it.
Johnson has never been afraid to rattle the cage of the Tory leadership, and is now one of the favourites to take over from David Cameron at the end of this term.
But the current mayor has enjoyed a mostly arm's length relationship with the big supermarkets. His appointment of London food policy tsar Rosie Boycott and her support for tougher measures on obesity, including a tax of sugary soft drinks never quite lit the fuse as it would if the charismatic mayor himself had fronted the debate.
Goldsmith, on the other hand, whilst sharing some of Johnson's campaigning issues, such as vehement opposition to a new runway at Heathrow, looks odds-on to bring his own agenda. If he triumphs in the polls, it could spell trouble for the big four in London.