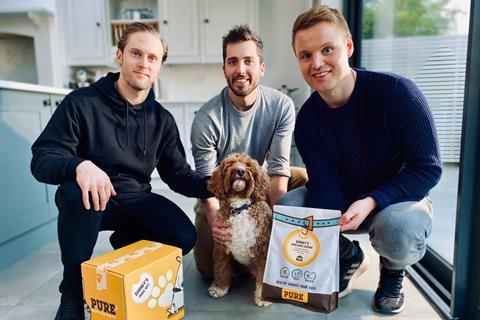 Natural petfood subscription brand Pure Pet Food is ramping up production following a huge increase in new trade during the coronavirus crisis.

The brand, which claims its products are "human grade" because they are made without "harmful processing methods or low-quality ingredients", has taken on a new 14,000 sq ft manufacturing facility in Cleckheaton, Yorkshire. The site will help it meet a surge in demand that saw new customers double over past months, while returning customer sales increased 44%.

The brand said it had been buoyed by "the rise in pet ownership and increased demand for contactless home delivery", but it also believed "the increase in awareness around health and fitness in lockdown has also transferred to our pets".

"As we invest in our own health and wellbeing, it makes sense that we would also invest in our pets' health too, after all, they're a member of our family," said its founder Mathew Cockroft.

The move would "allow us to grow to around 10 times our current size", he said, and "will allow us to add another layer of personalisation to our product".