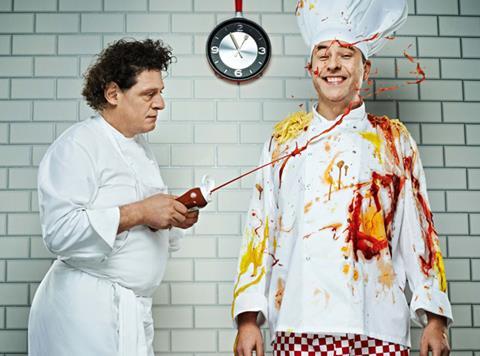 Anyone for Piri Piri Pigeon crisps? How about Cheesy Grasshopper?
They are two of the suggestions Walkers has received in its Do Us A Flavour promotion, which is giving consumers the chance to win £1m by suggesting a new crisps flavour.
A judging panel – including comedian David Walliams and chef Marco Pierre White – will whittle the entries down to six finalists' suggestions, which will be made into products that will go on sale nationwide. It's then up to the public to try the six final flavours and pick their favourite.
Contestants have until 5 March to enter, but Walkers has revealed its top10 weirdest flavour suggestions to date:
Piri Piri Pigeon with Sour Cream
Roast Pork and Toffee Apple
Afternoon Tea, Cheese and Cucumber
Onion Budgie and Cheese
Fishfingers, Custard and Cheese
Road Runners Ostrich Meatballs and Spicy Tomato Sauce
Thai Spiced Pickled Chicken Feet
Cheesy Grasshoppers
Crocodile and Zesty Lime with Sour Cream
Haggis with a Whiskey Sour Cream
Do Us A Flavour is the follow-up to one of Walkers' biggest-ever promotions. Originally run in 2008, Do Us A Flavour attracted more than a million entries, and Walkers believes the growth of social media will make the 2014 version even bigger. Of the 1.2 million entries for the original Do Us A Flavour, only 1,780 came via Facebook – Walkers now has 545,000 Facebook fans.
The winner of the original Do Us A Flavour was Builder's Breakfast, which was on shelf for a year and contributed to an 8.4% hike in value sales in 2009.