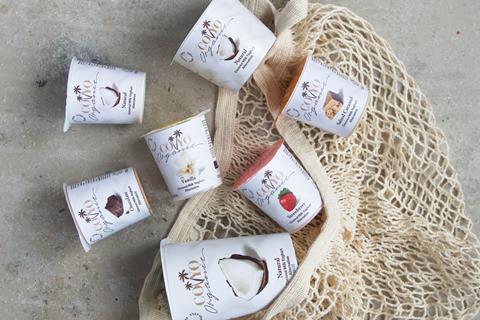 Plant-based yoghurt alternative brand CoYo is to cease UK production at the end of the month.
Manufactured under licence from its Australian owners by husband and wife team Bethany and Paul Eaton since 2011, the brand will start to disappear from supermarket shelves over the coming days.
The coconut-based brand's range of yoghurt alternatives and drinks are currently on sale in retailers including Waitrose, Ocado, Abel & Cole and Planet Organic.
In a statement posted on Instagram, Bethany Eaton, who also co-founded and owns dairy-free brand Nush with her husband, confirmed the couple had terminated their agreement with CoYo's Australian parent.
"Back [when the brand was launched in the UK] we were a husband-and-wife team on a mission to bring a quality product to market which was vegan and free from gluten, dairy, lactose, soy, sugar and artificial additives," Eaton said.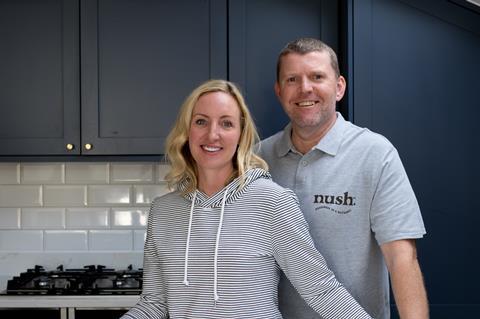 "Since then we have grown the brand here in the UK, helping to take the product and brand to new heights. It is a product and journey that we are immensely proud of," she added, before stating "as a family run British business, we believe in building trusted, long-term relationships with our customers and suppliers".
The Eatons declined to comment further on the reasons behind the termination of their contract, while CoYo's Queensland-based owners did not respond to a request for comment.
But The Grocer understands CoYo's US and New Zealand licensees have also terminated their agreements with the business, which recently changed its recipes at short notice so that its products were no longer classed as vegan.
CoYo hit the headlines in the UK back in 2018 after Pret a Manger implicated the brand in the death of 42-year-old dental nurse Celia Marsh, when it claimed a dairy-free yoghurt alternative supplied by the brand and used in a Pret flatbread was found to contain dairy protein.
However, CoYo categorically rejected Pret's "unfounded" claims, though the case prompted the Eatons to campaign for tighter regulation over what constitutes dairy-free food and drink to avoid further allergy scandals.
Following their decision to terminate their agreement with CoYo's parent, Bethany Eaton said the couple remained "passionate about making organic coconut-based products and now have more than a decade's experience bringing an award-winning product to UK consumers. We look forward to the future".