For many, 25 January will mean the convergence of Burns Night and Veganuary. Those celebrating both will be on the hunt for a meat-free haggis alternative that allows the mysterious wild creature to continue roaming the glens in its native Scotland for another year. Here's what the supermarkets will have in store instead
Simon Howie Wee Veggie Haggis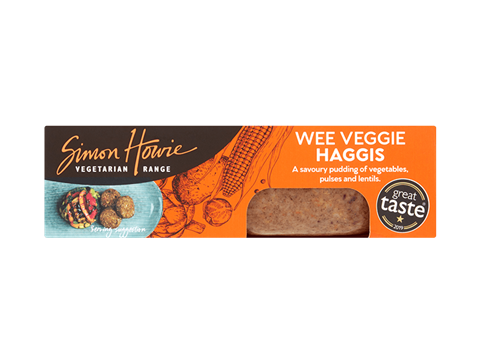 £1/200g
For those self-isolating on Burns Night, a personal pocket-sized haggis may be in order. This one from Scottish butcher Simon Howie contains a "sumptuous blend of pulses, vegetables and spices" and is stocked in Tesco stores across Scotland.
Macsween Vegetarian Haggis in a Hurry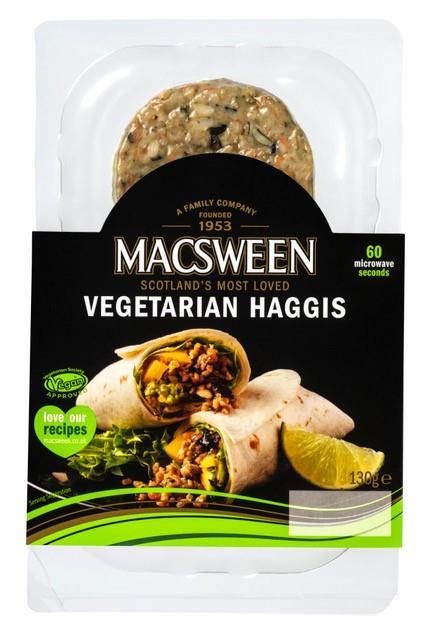 The ping of a microwave might not be the most traditional way to address a haggis for Burns supper, but having it ready for the table in under a minute is well worth raising your dram for. The veggie Haggis in a Hurry from Macsween combines fresh vegetables, pulses, oatmeal, seeds and spices and is approved by The Vegan Society and The Vegetarian Society. It's in Waitrose, Tesco and Co-op stores across Scotland.
M&S Scottish Spiced Vegetable & Lentil Haggis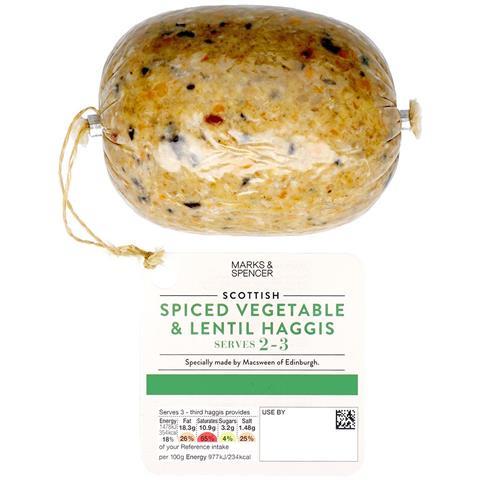 £3.50/454g
Warming pepper, nutmeg and coriander seeds spice up the oatmeal, lentil and veg base of this haggis alternative. It's available from M&S and Ocado nationwide.
McIntosh of Strathmore Vegetarian Haggis Neeps & Tatties
£2/340g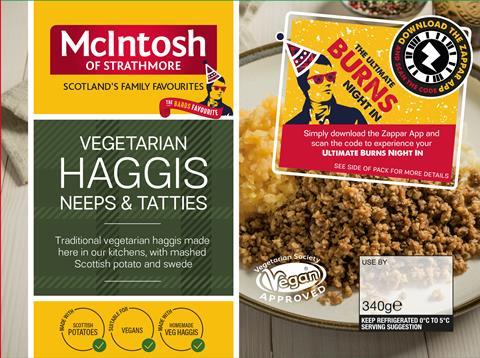 The Bard is being taken into the future by McIntosh of Strathmore, when shoppers scan the code on this ready meal pack using the Zappar app, actor Max Raskin will hop off the pack in augmented reality to deliver Address Tae a Haggis. The veggie Haggis Neeps & Tatties meals are available in Asda, Tesco, Morrisons, Sainsbury's, Lidl and Aldi stores across Scotland.