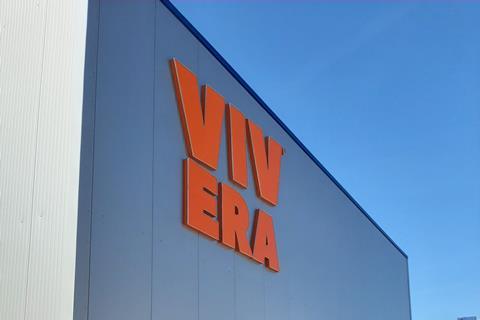 Plant-based food brand Vivera has announced a three-year €30m (£27.4m) investment into one of its three 'Vegan Valley' production facilities in The Netherlands.
The Dutch-based firm will invest in new machinery and production lines at its facility in Holten on the eastern side of the country, in a development which it expects will boost capacity from 17 million kilograms per year to 45 million kilograms by 2025.
This week saw the completion of an initial phase of the project, which increased the size of the Holten site's mixing area where it brings ingredients together to be prepared for processing.
Through the next phase of its investment drive, it not only hopes to triple turnover in the next five years but also aims to break into foodservice.
"The switch from animal products to plants isn't just a passing trend, it's a major change in how people around the world are choosing to eat, and in the values and identity they hold," said CEO Willem van Weede.
"With the investment we have announced today, we will be able to double our factory size. Our overall aim is to help consumers switch more easily to plant-based diets, in order to make diets healthier, food production greener and save animal lives."
The news comes as the firm celebrated the 30th anniversary of its plant-based operation, which originally played second-fiddle to its meat business. Last year it sold its meat processing arm to Van Loon Group so it could become a fully plant-based firm.
Following its launch onto the UK market in 2018, Vivera now boasts listings across the mults with around 16,000 facings.
According to data for The Grocer's Focus On Plant Based, the brand saw a sales uplift of more than a third to £5.7m over the coronavirus lockdown [Nielsen 16 w/e 11 July 2020].