UK sales of meat-free and plant-based dairy products have roughly doubled over the past five years, here are the brands that brought home the meat-free bacon last year
Source: Nielsen 52 w/e 5 September 2020
Linda McCartney's
▲ £14.3m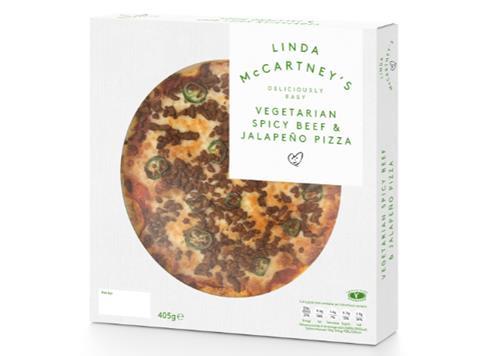 For proof that traditional veggie brands still have a role to play, look no further than Linda McCartney's. The Hain brand hit sales of £66.3m in a phenomenal year, driven by eye-catching NPD such as its takeaway-inspired, chilled Vegetarian Chicken Bucket. Sales were boosted further by its frozen Vegemince, listed in the top five retailers, as well as a packaging revamp to improve shelf standout.
Richmond meat-free
▲ £9.0m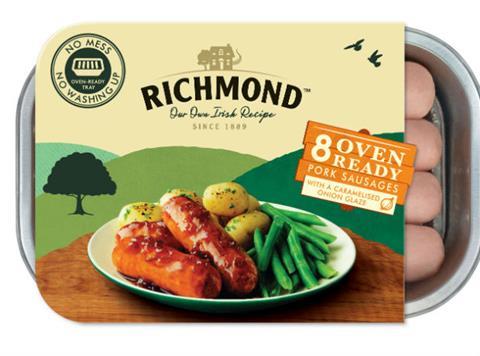 Richmond moved into plant-based in September 2019 and proceeded to amass a cool £9m in its first year. Offering an accessible entry point into the category, the range started out with sausages and was more recently expanded to include meat-free burgers. Going meat-free has helped Richmond bring new shoppers – and retailers – to the brand. Waitrose now stocks Richmond meat-free sausages and burgers.
Green Cuisine
▲ £8.6m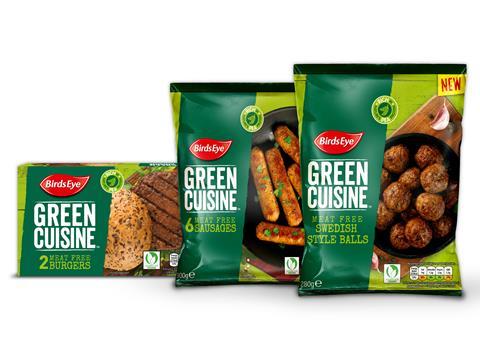 A steady stream of innovation is the secret behind the success of Birds Eye's Green Cuisine range, which has grown to £11.3m over the past year. A whopping 46% of the brand's sales comes from NPD, says Birds Eye, with recent noteworthy examples including plant-based chicken dippers and a vegan sausage roll. Alongside £4.1m marketing investment, that helped increase distribution for Green Cuisine by 18% in 2020.
The Tofoo Co
▲ £8.5m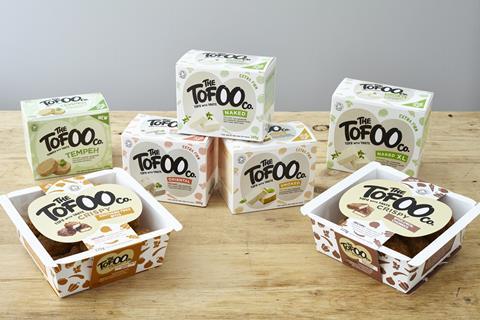 Tofu specialist The Tofoo Co made big distribution gains last year, adding an extra 5,570 distribution points. Championing tofu's role as an ingredient in its own right – as opposed to marketing it as 'fake meat' – has been key to its success, says the brand, now worth £17m. Strong innovation also made an impact: the brand added a new cubed range in 2020, tapping demand for scratch-cook ingredients.
Naked Glory
▲ £6.3m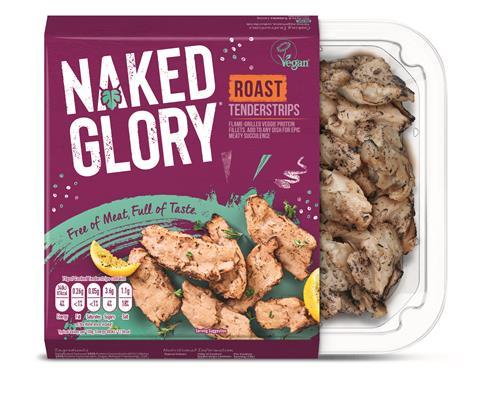 Mainstream consumers want vegan options that taste, look and feel like meat, says Kerry Foods, which is why it's spent lots of time perfecting the texture and flavour of its Naked Glory products. These efforts have paid off: since launching in 2019, the brand has grown to £6.3m. With variety proving important to shoppers, NPD is a clear focus for the brand, which recently launched a chicken-free burger and no-beef strips.