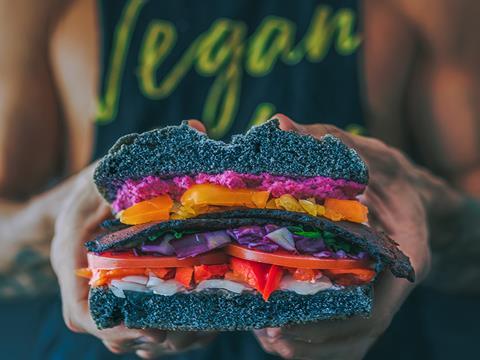 Vegans, eh? In the wake of the William Sitwell furore, another plant-based problem has emerged: a lack of vegan chefs. According to the Vegan Chef Institute, a London cookery school that specialises in plant-based cuisine, restaurants are struggling to find people with the right skills.
You may question whether a vegan chef is a 'thing'. After all, there are few restaurants stipulating the need for vegetarian chefs. In your typical establishment, the same person will be serving burgers alongside whipping up goat's cheese creations.
Vegan food, however, demands a slightly different approach. Firstly, that goat's cheese salad is out. Secondly, just as vegetarians have demanded something beyond the ubiquitous mushroom risotto, vegans want a range of options. They don't want to be served yet another roasted cauliflower. (And, as was the case with the infamous M&S cauliflower steak, often charged more for the privilege.)
When basics such as milk, cheese and eggs are excluded from the menu, that choice is often harder to create. It requires a whole new level of inventiveness. Just look at the dishes being served in vegan-only eateries. Vegan fast food joint Biff's Jack Shack takes jackfruit and braises it, double dips it in a panko crumb and finally fries the fruit to create the "ultimate meat-like texture". Crosstown Doughnuts has tried and tested a combination of "coconut butter and chia seeds alongside premium plant-based milks" to create its plant-based delicacies. Club Mexicana carefully cooks and seasons tofu to create its baja 'tofish' (tofu-fish) tacos. These very specific skills are beyond what you would reasonably expect from a standard chef.
That's why even the supermarkets are bringing in the specialists. When Derek Sarno joined Tesco as director of plant-based innovation last year, he pulled no punches in telling the retailer it was behind in vegan food. With products ranging from a Caponata Sourdough Pizza to a Pineapple Dream Cake, his Wicked Kitchen range is designed to appeal to meat-eaters, vegans and everyone in between. Because contrary to popular opinion, consumers looking for plant-based options don't all want puritanical, ultra-healthy foods. They want the same choice as the standard consumer without the meat.
As last week's Waitrose report showed, this demand is only set to grow. Its survey of 2,000 consumers found a third followed meat-free or meat-reduced diets, including 13% who were vegans or vegetarian and 21% who were flexitarian. So suddenly the call for more vegan chefs sounds far more commercially viable. And their skills will be a crucial factor in the development of the plant-based movement, because as vegan chef Alexis Gauthier told The Guardian: "You can't convince someone to turn vegan with all the goodwill on Earth by selling them tofu and a green salad."