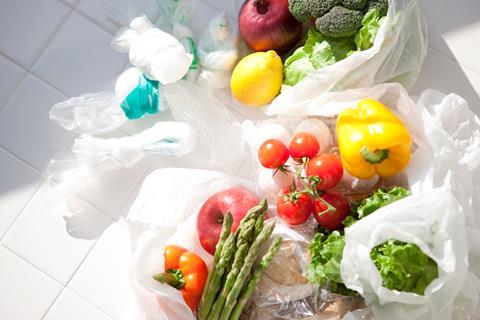 The 10p plastic bag charge will come into force on 21 May, Defra has confirmed.
The increase was initially proposed to come into force on 30 April, but "a very busy parliamentary timetable" meant it was postponed.
This was to ensure there was sufficient time for debates on the Statutory Instrument (SI).
The fee for single-use carrier bags in England will now double to 10p, as from the new date, and be extended to all shops in a bid to ramp up the war against plastic waste.
This means small retailers with 250 employees or fewer are no longer exempt and are required by law to record and report how many bags they sell.
The levy has so far seen sales of conventional single-use carriers reduce by 95% since 2015.
The average person in England now buys just four single-use carrier bags a year from the main supermarkets, compared with 140 in 2014.
It is hoped by extending the charge to all retailers, the use of single-use carrier bags will decrease by 70% to 80% in small and medium-sized businesses.
"The introduction of the 5p charge has been a phenomenal success, driving down sales of harmful plastic bags in supermarkets by a remarkable 95%," said environment minister Rebecca Pow.
"We know we must go further to protect our natural environment and oceans, which is why we are now extending this charge to all businesses.
"Over the next couple of weeks I urge all retailers of all sizes to make sure they are ready for the changes, as we work together to build back greener and strengthen our world-leading action to combat the scourge of plastic waste."
ACS CEO James Lowman said: "We strongly welcome the inclusion of local shops and other small businesses into the successful plastic bag charging scheme, which not only helps the environment, but is also a great way for retailers to raise money for local and national charities."
A new report published today from Wrap has revealed the vast majority of the general public are in favour of the upcoming charge.
Through a survey of over 2,000 adults in England, it showed 69% were either 'strongly' or 'slightly' in favour of the charge when it was first introduced. That has now increased to 73%.