Plastic targets have become a must for fmcg firms. But are they aiming high enough – and is a circular plastic economy possible under this approach?

This feature is part of The Grocer's Green Issue. To read the digital edition click here
They say failure to plan is planning to fail. That certainly rings true in the case of the plastic conundrum. If we carry on at the same rate, the World Economic Forum predicts plastic production will double over the next 20 years – and quadruple by 2050. That's from a high base. Already there is talk of plastic overwhelming our seas, while also polluting our rivers, soil, foodstuffs and even the air.
Against that backdrop, the major fmcg manufacturers have all set out ambitious plastic reduction targets. The likes of Unilever, CCEP, Danone and PepsiCo have pledged to make 100% of their portfolios recyclable, take out swathes of virgin plastic and increase the use of recycled PET in their products by 2025. They have one common aim: to create a circular economy in plastic.
It all sounds impressive. But as the target date edges closer, environmental campaigners say there is a fundamental flaw in the approach of the major suppliers. "They are basically betting on recycling fixing the problem. And that's where we have a massive difference of opinion," says Louise Edge, corporate campaign lead at Greenpeace. Instead, she believes they should reduce their output.
So are green packaging targets up to the job? What do they entail? And is this circular vision achievable under the current approach?
One thing is for sure: in today's world, a plastic reduction strategy is a necessity, rather than a nice-to-have. Fmcg brands are highly aware of their impact.
Even without the altruistic factor, legislation is providing a clear incentive to reduce waste. Within the next five years, there are plans for a tax on single-use packaging with less than 30% recycled content, and Extended Producer Responsibility will also come into force. The latter will put a stronger onus on suppliers to take environmental responsibility for their product packaging when it becomes waste.
Then there is the matter of public opinion. Greenpeace's Edge says not long ago, many of the major suppliers "didn't even report on plastic" or set targets on reduction. "Obviously all the news that's come out over the following years, particularly the Blue Planet moment, has changed that," she points out.
Indeed, consumers are switched on to the pitfalls of plastic more than ever. Seven in 10 shoppers said the sustainability of packaging influenced their choice of brand, retailer or product, in an exclusive poll of over 1,000 UK adults for The Grocer by Harris Interactive.
Callum Saunders, head of planning at marketing agency Zeal Creative, believes that importance will only grow. "As we move into a climate-critical future, not offering sustainable solutions could quickly become a negative in shoppers' minds," he says.
So important is the issue that a sustainable packaging strategy is increasingly considered a financial asset. "What you are doing to reduce your packaging use has actually become a theme among investors," says Susan Hansen, global strategist of food and agribusiness supply chains at Rabobank.
In essence, creating a circular economy on plastics is as much in the interest of the major fmcg players as it is the planet. It's no wonder there are so many ambitious targets at play. Recyclability is the starting point in all of these. All the signatories to Wrap's UK Plastics Pact – which include CCEP, Danone, Britvic and Unilever – have pledged to make 100% of their packaging reusable, recyclable or compostable by 2025.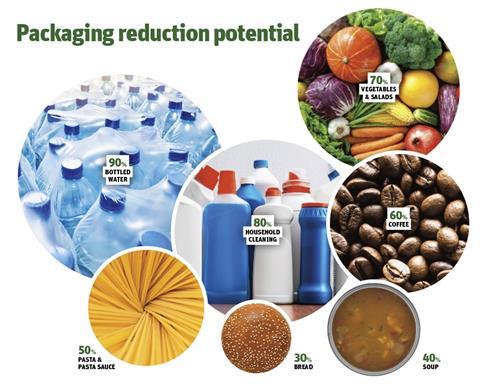 What Greenpeace is calling for
Greenpeace is confident fmcg suppliers can hugely reduce their plastic production. Its Unpacked report, published in August, identified bottled water as the area with the highest reduction potential (see graphic above). It believes the number of units produced in the UK could be cut from 2.9 billion to 290 million by reducing the sale of bottled water, and a shift to a refill model.
Reuse-based systems could also cut plastic packaging in other soft drinks and household cleaning detergents by 80%, it said.
Disparity in recycling
It makes sense. After all, a circular economy can't even begin without recyclability. But in this area, not all plastics are equal – and it is much easier for certain sectors to meet that 100% target than others. Last month's recycling report from Which? highlighted the disparity. Its analysis, which looked at 89 of the UK's bestselling branded groceries, showed recyclability rates varied from 100% to 3% by fmcg category.
Bagged snacks is responsible for that latter figure. Although there is some innovation in this area – Kellogg's is trialling recycled paper-based Pringles cans, and Doritos Stax launched in April in a widely recyclable triangular tube – the main issue is that the metalised plastic film in standard crisp packets is not widely recyclable.
Walkers and Doritos owner PepsiCo is working with recyclers. Chris Daly, European VP for sustainability, believes "a lot can be done" to make flexible plastic more sustainable. He points to work carried out by Ceflex, a European cross-industry project to create a "circular economy roadmap" for flexible packaging. "It's a good example of a mix of people coming together across the value chain to understand all the problems," he says.
Wrap also points to the recycling system as the key issue here. "For materials to be recyclable we need to ensure there is a sufficient collection infrastructure," says its resource management specialist Adam Herriott. "This is particularly problematic in the UK for film and flexible packaging, where our most recent estimates show only around 4% of post-consumer film is collected and recycled."
"Our most recent estimates show only around 4% of post-consumer film is collected and recycled"
At the other end of the scale are soft drinks. Of the fizzy drinks it analysed, Which? found 100% were fully recyclable. That's because they largely come in aluminium cans or PET bottles, both of which are accepted in kerbside collection.
So the soft drinks giants are now concentrating on the second part of the plastic circularity mission: using recycled materials in products. At the end of last month, CCEP announced all of its plastic bottles made in Great Britain contained 50% recycled PET (rPET). It was hailed as a "major sustainability milestone" towards its final goal: to use 100% rPET across its portfolio.
Others have set out similar targets. Lucozade manufacturer Suntory Beverage & Food GB & Ireland has pledged to use 100% sustainable plastic bottles by 2030. Many water brands have made particular progress: Highland Spring was first to launch a 100% recycled plastic bottle in 2019, which is part of its "journey to reach 100% rPET across its entire range"; Evian has begun rolling out 100% rPET bottles in various formats; and Buxton has partnered with an external company to produce recycled plastic bottles.
The key challenge here is one of supply. If the major brands are all to use 100% rPET, that requires plenty of plastic entering the recycling system in the first place. At present, there simply isn't enough for everyone. Wrap figures from 2017 show the UK's total plastic recycling rate was below 50%.
"There's already a capacity constraint," says Julian Hunt, VP of GB public affairs and communications at CCEP. "So first you have a quantity issue, but linked very closely to that is the quality issue. In our case, working with our supplier who is very experienced, we think 50% is currently as far as we can go."
PepsiCo's Daly is hopeful that will improve. "When we started to build the journey, there was a real concern about recycled content availability. There is now a more fluid supply," he says.
Crucially, Daly sees the introduction of a deposit return scheme (DRS) – due to come into force in 2022 in Scotland and in 2023 across the rest of the UK – as a turning point. CCEP and Suntory similarly believe the scheme will significantly boost supply.
But it won't be a silver bullet – and not just because of further resistance towards DRS in the wake of coronavirus disruption. The DRS will only cover PET products, and won't address the issue of more problematic plastics. Plus, Greenpeace points out PET can only be recycled a finite number of times.
To truly turn the tide on plastic, the environmental group is calling for a focus on reuse. It believes there could be a significant reduction in the number of items produced in categories such as bottled water, cleaning products and veg. "What needs to happen is a massive phase-out of single-use plastic packaging," says Edge.
The Ellen MacArthur Foundation agrees. "Without elimination, achieving a circular economy for plastics won't be possible," says new plastics economy lead Sander Defruyt. "Demand for plastic packaging is set to double over the coming two decades and it will be impossible to keep this increased flow of plastics in the economy and out of the environment. We need to curb the growth in the amount of material."
"Demand for plastic packaging is set to double over the coming two decades"
This goal can be achieved through existing solutions such as refill stations, though plans and trials are currently on hold, and the Loop refillable packaging platform, which made its debut at Tesco in July. Then there are supplier-led solutions, such as PepsiCo's SodaStream system in soft drinks, or Unilever's Cif EcoRefill in the case of household products.
But ultimately, Greenpeace's Edge advocates a more revolutionary, system-wide approach. Take soft drinks, for example. "The ideal scenario is you get all the big drinks players co-operating and producing one standard bottle that can take a different label," she says, which would allows customers to return the bottles multiple times for reuse. "So these are quite big shifts but that conversation is beginning."
For PepsiCo, it's all part of a multi-pronged approach. "I think there's no silver bullet. Some consumers will carry around reusable coffee cups and water bottles and others will choose to consume differently," says Daly. "It's about making sure we don't have plastic waste, and I don't think necessarily one solution is the way to go – you need to focus on all solutions."
That essentially sums up the feeling towards green packaging targets. They are undeniably an important step towards reducing plastic. But they are just one step in a journey that will require a multitude of efforts from industry, retailers, recycling bodies and consumers. Because if mounting plastic consumption has taught us anything, it's that there is no one simple solution.
The major supplier plastic commitments
As signatories of the UK Plastics Pact, most of the major fmcg companies have committed to making their products 100% reusable, recyclable or compostable by 2025. What are they doing on top of this?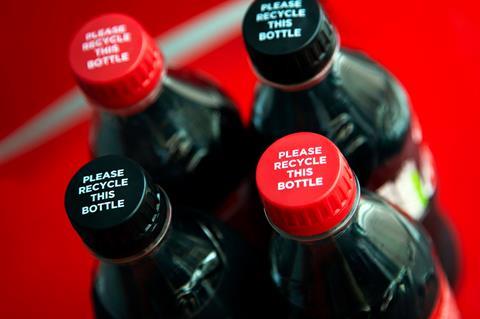 CCEP
All plastic bottles in Great Britain now use 50% recycled plastic
Eventually, it wants to move to 100% recycled plastic in Great Britain
Globally, Coca-Cola has set a goal of using 50% recycled material in all bottles and cans by 2030
PepsiCo
Globally, PepsiCo has pledged to reduce virgin plastic content by 35% across its beverage portfolio by 2025
It has also set a target of using 25% recycling content in its plastic packaging, across its entire portfolio, by 2025
Suntory Beverage & Food
Suntory Beverage & Food Great Britain & Ireland is working towards 100% sustainable plastic bottles by 2030, using recycled plastic
Working towards that goal, the company expects to reach at least 50% sustainable packaging in its bottles by 2025
Danone
To eliminate problematic or unnecessary single-use packaging items by 2025
To use an average recycled content of 30% across all plastic packaging by 2025
To support recycling infrastructure to help 70% of plastic packaging be recycled or composted by 2025
Unilever
To halve the amount of virgin plastic used in packaging by 2025
To help collect and process more plastic packaging than it sells
To increase the recycled plastic material content in packaging to 25% by 2025
P&G
To reduce use of virgin petroleum plastic in packaging by 50% by 2030, which it estimates will remove over 300,000 tonnes of virgin plastic
To come up with solutions to unrecyclable plastics through "technical and commercial innovation" also by 2030
How the key fmcg categories fared in the Which? recyclability report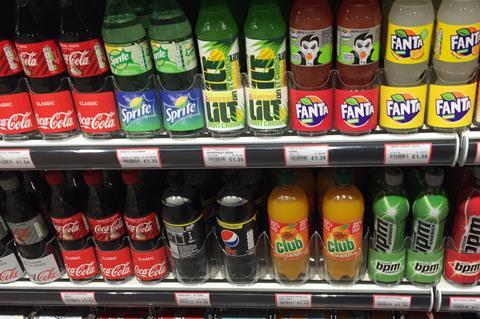 Fizzy drinks
Weight of recyclable packaging: 100%
Proportion with recycling labelling: 10/10
The verdict: Fizzy drinks emerged as the most virtuous sector of all in the Which? report. The consumer group found all the brands in its analysis had fully recyclable packaging, which was indicated on packs. Juice drinks and smoothies came a close second, with 95% of their packaging weight eligible for kerbside recycling.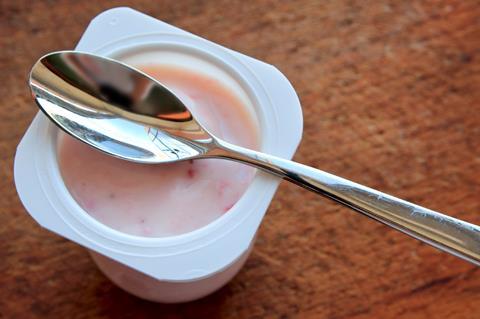 Yoghurts & potted desserts
Weight of recyclable packaging: 94%
Proportion with recycling labelling: 3/10
The verdict: Which? found there were "real heroes and villains in the world of yoghurt pots". It identified Onken Cherry Yogurt as falling into the former camp, with a widely recyclable polypropylene pot and PET lid. However, many other yoghurt pots in its analysis contained polystyrene, which is not widely recyclable.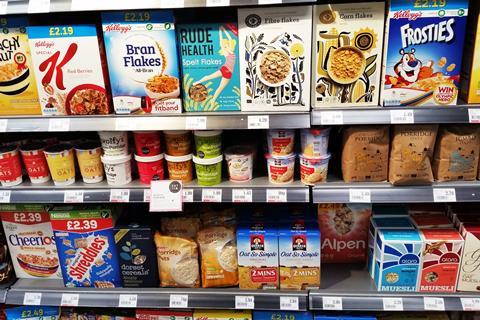 Cereals
Weight of recyclable packaging: 90%
Proportion with recycling labelling: 10/10
The verdict: Most of the cereals packaging in the Which? analysis consisted of cardboard boxes and widely recyclable inner plastic bags. On the downside, it pointed out that Quaker had no recycling information on its sachets and Weetabix's inner wrapper was hard to recycle (it will be fully recyclable by 2021).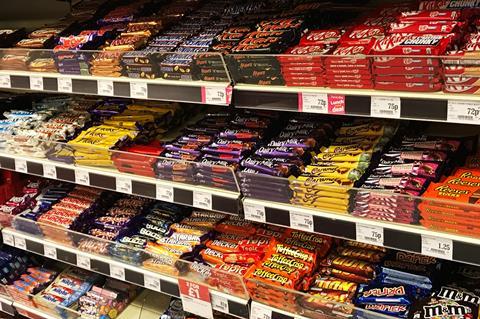 Chocolate
Weight of recyclable packaging: 70%
Proportion with recycling labelling: 1/10
The verdict: Which? found a "big variation" in the major brands. Galaxy Smooth was highlighted as having fully recyclable packaging, but that wasn't indicated on the label. It flagged up others as tricky to recycle, including a 200g bar of Cadbury Dairy Milk, a four-pack of Kit Kat four-fingers and the 125g M&M's Peanut pouch.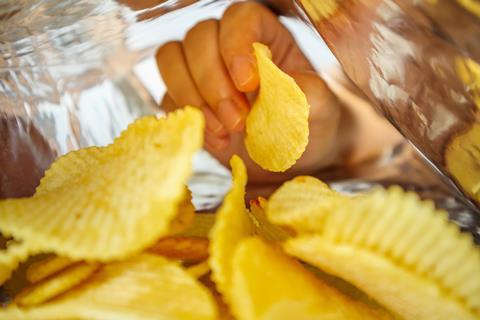 Bagged snacks
Weight of recyclable packaging: 3%
Proportion with recycling labelling: 5/10
The verdict: Bottom of the league was bagged snacks, due to crisp packaging not being eligible for kerbside collection. Which? acknowledged the need to keep crisps airtight "considerably limits options for packaging material". Plus, it pointed out that crisp packets can be recycled through TerraCycle.


Emma Weinbren is managing editor at The Grocer. As second-in-command to the editor, Emma is responsible for the day-to-day running of The Grocer in print and leads The Grocer's features desk.

Emma won the PPA New Talent Award for New Section Editor of the Year in 2016. Prior to joining The Grocer in 2016, Emma was deputy and features editor at Chemist+Druggist, a weekly magazine and website for UK pharmacists.

Follow Emma on Twitter: @EmmaWeinbren